Each morning at 4 a.m. Robyn "Ziggy" Ziegler and Joshua Widner begin making bagels and breads in the kitchen of Ziggy's Bakery & Deli.
After years of working as chefs at restaurants, Ziegler and Widner recently opened the Philadelphia-style deli on Hendersonville Road in South Asheville.
"We wanted to open something with fresh, handcrafted sandwiches," Ziegler said.
The bagels, sandwiches and Philly cheese steaks served at Ziggy's are "super authentic," she noted. Having grown up in the Philadelphia area, Ziegler is well-acquainted with the ingredients and flavors she used to savor at local delis.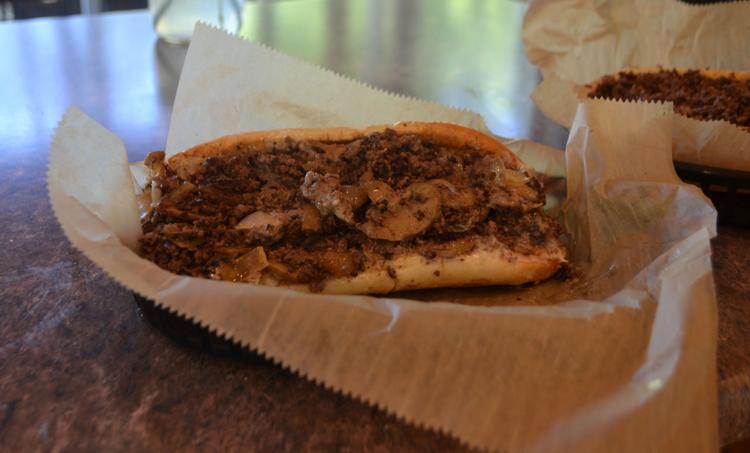 Using fresh, locally-sourced ingredients as much as possible, menu items at Ziggy's Bakery & Deli are freshly prepared, even down to flavored cream cheeses for bagels. (Among current choices are cream cheese with wild raspberries and a flavor blended with ramps.)
"We pride ourselves on having local purveyors," Ziegler said.
The Western North Carolina Farmer's Market is a source of many ingredients, as well as a cheese maker in Ashe County.
"We make all of our own sides (including) potato and pasta salad … We make our own house dressing," Ziegler added.
Ziegler and Widner also make corned beef in-house, as well as curing lox for bagels using Nova Scotia salmon.
Sandwiches on the menu include turkey, ham and Swiss cheese, roast beef, tempeh, pastrami and Reuben—each offered with a selection of add-ons.
Ziggy's also has a variety of Hoagies including Italian and veggie. The deli also offers freshly prepared salad and soup, as well as sweets such as cinnamon rolls and cookies.
Ziggy's Bakery and Deli also sells meats and cheeses by the pound, which are sourced from purveyors in New York, Pennsylvania and Rhode Island. The house-cured lox and house-made corned beef are also available by the pound.
Bagels can be ordered ahead of time for pick-up and loaves of bread are available for purchase.
In addition to bringing authentic deli foods to Asheville, Ziegler said that she and Widner were interested in creating "a true mom and pop shop" where customers feel welcome and known.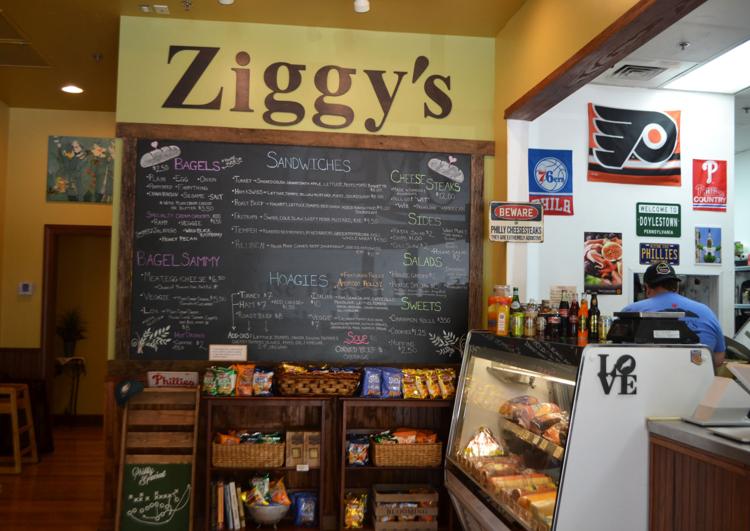 "I want to see my patrons and talk with them—keeping it that cozy, hometown vibe," Ziegler said. "I want to be here for the locals."
Forty or 50 years from now, she still wants the bakery and deli to be here—just like the one she grew up with, Ziegler said.
As new restaurant owners, Ziegler and Widner have extensive training and experience to help make their venture successful.
Ziegler received her training at Johnson and Wales University in Rhode Island, graduating with degrees in culinary arts and food service management. Widner graduated from Le Cordon Bleu Culinary Academy in Texas and subsequently worked as an executive chef for the Dallas Cowboys Country Club.
After graduation, Ziegler accepted work at the Bistro restaurant of the Biltmore Estate, which brought her to Asheville. A few years later she met Widner while working with him at the Marketplace Restaurant where she became kitchen manager.
She and Widner developed a close relationship and started making plans to launch Ziggy's Bakery and Deli in 2018.
"Marry me to the business," Ziegler said she told Widner, jokingly adding that she hoped for a bagel ring from him.
Ziggy's Bakery & Deli, 1550 Hendersonville Road, is open Monday through Friday from 7 a.m. to 3 p.m. and Saturday from 7 a.m. to 2 p.m. For more information, call 828-505-1101 or visit the deli's Facebook page.