Last week Western North Carolina healthcare workers received something during the COVID-19 threat that was more precious as gold — a large supply of N-95 protective masks.
These are the type of personal protection equipment that are in short supply nationwide, and will be that way until manufacturing capacity — and the needed material — are in place to produce more in the regular supply chain.
The 6,000 medical-grade masks came from China, compliments of two Chinese professors at Western Carolina University, along with an accounting student and WCU employee. They were distributed for medical use in Buncombe, Haywood and Jackson counties.
Yue Cai Hillon, professor of management at WCU, said the effort began with the simple, but oft-repeated question of "what can we do?"
"After speaking with some local clinics, assisted living and care facilities, and with workers themselves, we realized our local community has very limited personal protection equipment to prepare for a potential need with the COVID-19 outbreak," said Hillon. "Taking time to fundraise and then purchase the necessary items would prove too time-consuming. So, together with some colleagues across campus, using our own capabilities, we went ahead and made a purchase."
Those spearheading the effort included Hillon, HongYun Shen, a WCU College of Business accounting student and spouse of Kong Chen, WCU's Coulter Faculty Commons staff, and Yanjun Yan, an associate professor in WCU's School of Engineering and Technology.
While medical facilities across the U.S. had been scouring the internet to buy the needed masks, Hillon and her colleagues could easily navigate the Chinese websites, as well as pay for the product through existing accounts.
The group paid for the $3,500 order upfront, hoping they could get reimbursed through a Go Fund Me effort and be in a position to buy more.
Will Lehman, president of the American Chinese Friendship Society of Western North Carolina, said the society serves as the umbrella through which donations can be accepted — something that would have been difficult to navigate under a state university.
Once the Go Fund Me page was promoted by the society members and organizers, more than $5,000 was raised in 30 hours, said Lane Perry, who oversees the university's Center for Community Engagement and Service Learning. Perry is assisting with communications and distribution.
The group worked in conjunction with the Western Carolina Medical Society, a nonprofit group based in Asheville. The order arrived April 2, and the protective masks were delivered that very day.
"Our WNC medical providers and other individuals providing essential services in our community are doing so while putting their own health and lives at risk. Providing them with the personal protective equipment they need to feel safe and minimize that risk is absolutely critical right now," said Nadia Mazza, associate program director at WCMS. "Since there are supply shortages and limited funds available for many of them to secure this equipment themselves, we are partnering with several others in this regional effort to be resourceful and support our local heroes."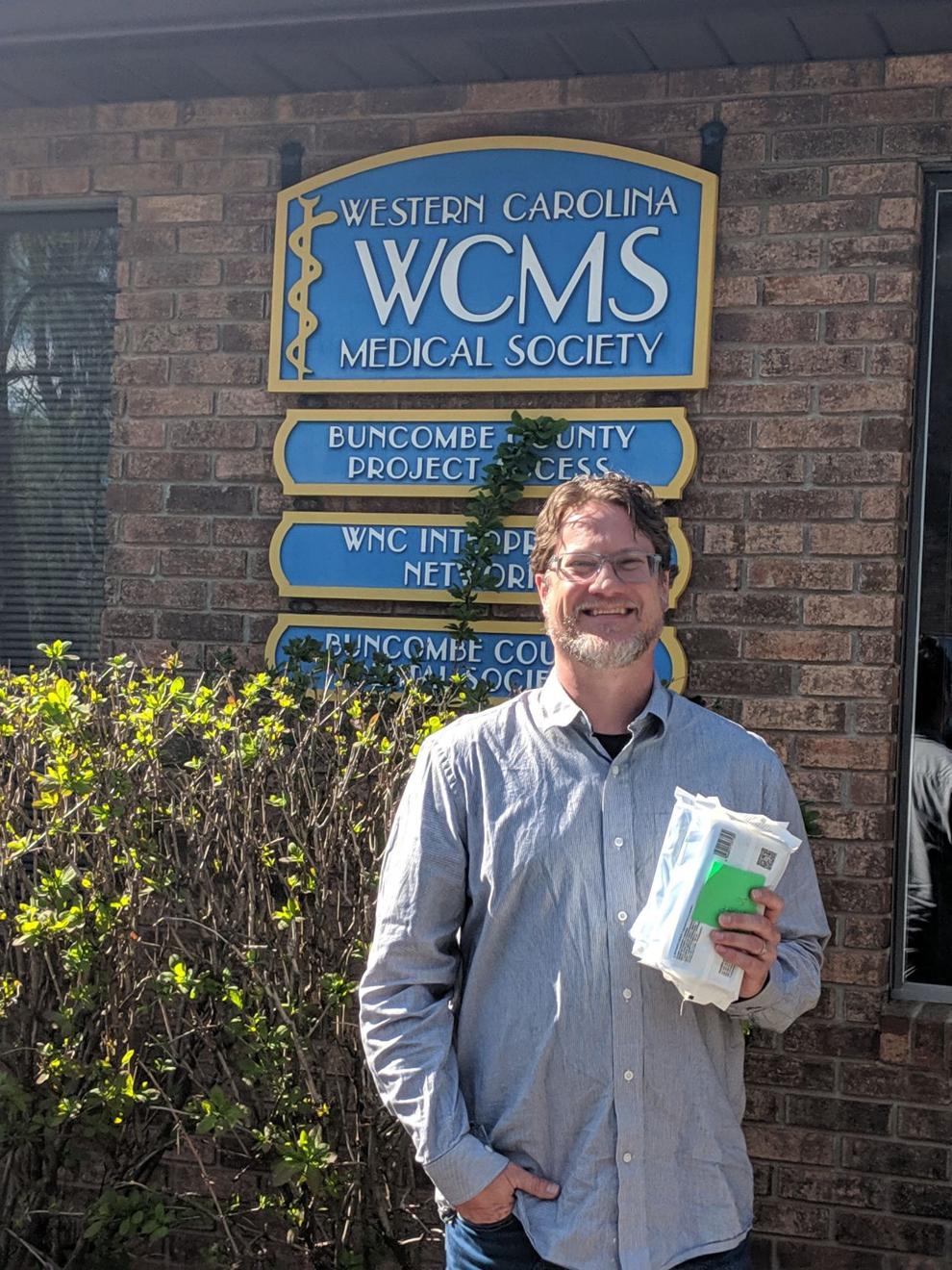 "Hot Springs Health Program is so appreciative of the donated masks from Western Carolina Medical Society and Western Carolina University," said Teresa Strom, CEO of Hot Springs Health Program. "This donation will enable us to continue to care for our patients."
 As those receiving the masks expressed gratitude for the donation, Perry put it in perspective.
"Our current-day super heroes are our medical professionals and emergency first responders and these personal protective equipment resources can help support and empower them to do what they are the best in the world at doing — saving lives," he said.
The American Chinese Friendship Society has seed money to pursue Phase II of the mask procurement process — one that they doing in partnership with Webster Industries in Jackson County.