UNC Asheville's application for the Class of 2025 and transfer students is now open. Prospective students can apply at unca.edu/apply, or via the College Foundation of North Carolina application, or the Common App.
Applicants are encouraged to submit their application early, and those who know UNC Asheville is their first choice should apply for early decision, which is a binding commitment. UNC Asheville provides financial aid information to help applicants make an informed and confident early decision, and recommends filing the FAFSA early, beginning as early as October 1 of each year; the priority filing date for the FAFSA is March 1, and UNC Asheville's federal school code is 002907.
The first early decision deadline is Nov. 1, 2020, with a decision expected by Dec. 15. The second early decision deadline is Jan. 15, 2021, with a decision expected by Feb. 1. The regular decision deadline is Feb. 1.
Students interested in starting their undergraduate classes in Spring 2021 should apply by Nov. 15, 2020.
Start the application at unca.edu/apply.
Tour Campus
During the spring and fall semesters, UNC Asheville provides daily tours for our guests at 10:30 a.m., 12:30 p.m., and 2:30 p.m. every weekday. Visits include a pre-tour information session with an admission representative, followed by the tour of campus with a Student Ambassador. Campus visitors are encouraged to make reservations for their arrival, as walk-in guests will not be allowed on the guided campus tour, due to COVID restrictions.
In addition, a live virtual tour, guided by a Student Ambassador is offered each weekday at 4 p.m.
Prospective students and families should familiarize themselves with the UNC Asheville Expectations of Mutual Respect & Care for All. By registering for a tour, you agree to abide by the standards set forth in the agreement and understand your responsibility to be knowledgeable about and to comply with virus mitigation protocols that maximize a healthy environment for all at UNC Asheville.
Register at https://www.unca.edu/admission/visit/in-person-visits/daily-tours/.
Attend a Virtual Open House
Discovery Day: The UNC Asheville Open House gives students and families a chance to see what makes the UNC Asheville experience unique. Due to COVID-19 restrictions, this year's Discovery Day events will be held virtually on Saturday, September 26 and Saturday, October 24. Learn more at https://www.unca.edu/admission/visit/in-person-visits/discovery-day/.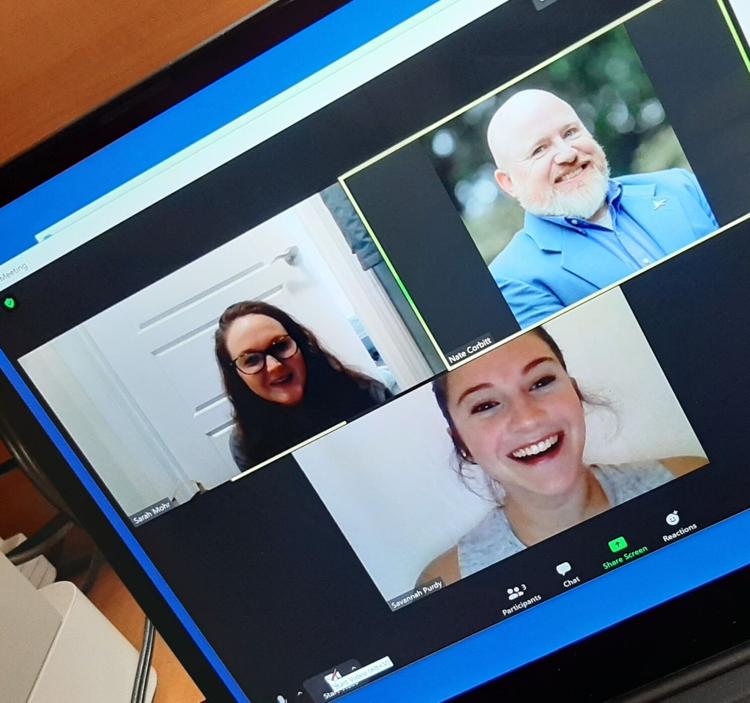 Tune into the #AVLBound Podcast
Starting in September, UNC Asheville admission counselors will share bi-weekly tips to help students discover everything they want and need to know about applying to UNC Asheville, one of America's top public liberal arts institutions. From College Applications and Financial Aid 101 to undergraduate research and first-hand experiences, they will cover it all, with special guests from UNC Asheville faculty and staff.
Tune in at https://open.spotify.com/show/7BfaMj6oLUEiFvdIY0fwT9 or subscribe wherever you find your favorite podcasts.
For more information or questions, contact the Office of Admission & Financial Aid at admissions@unca.edu or 828-251-6481.