Buncombe County Parks and Recreation has partnered with the Blue Ridge Parkway Foundation's Kids in Parks program to install a new TRACK Trail at Charles D. Owen Park in Swannanoa. Children and families are invited to hike the new TRACK Trail, which was installed in celebration of National Great Outdoors Month.
The TRACK Trail follows the walking path around the ponds at Charles D. Owen Park, and meanders along the Swannanoa River. The new trailhead sign, located in between the ponds, provides four brochure activity guides that allow young hikers to learn about the natural features found along the trail.
"We are excited to have partnered with the Kids in Park program and to offer the TRACK Trail at Charles D. Owen Park, linking our popular park with the other TRACK Trail sites in the region and throughout the country," said Joshua O'Conner, Recreation Services Director for Buncombe County.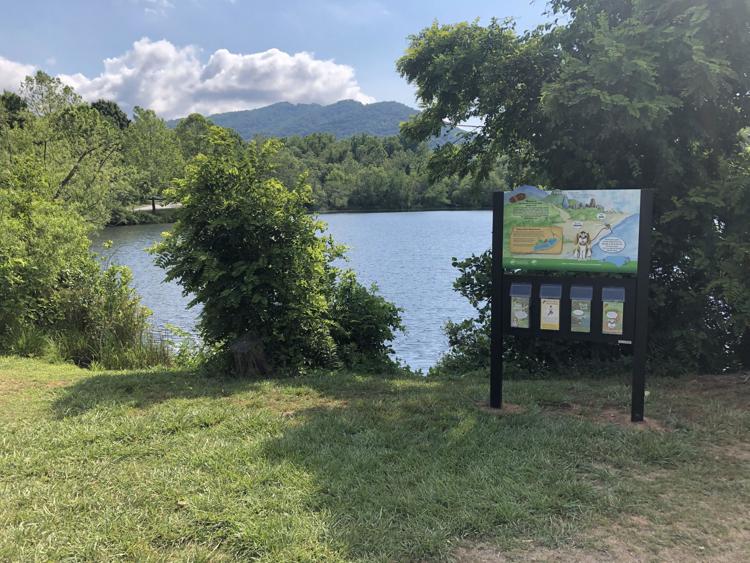 "Our national network of TRACK Trails started here in the Asheville area as a way to introduce young people to the wonders of nature," said Jason Urroz, Director of Kids in Parks. "With each of these trails, we hope to engage children in the joys of outdoor exploration as a way to improve their overall health and well-being, as well as develop stewards who will help protect these amazing public spaces in the future."
TRACK Trails are designed to turn an ordinary hike into a fun-filled, discovery-packed adventure. But, the fun doesn't stop when the trail ends. After their outing, kids can register their TRACK Trail adventures at KidsinParks.com to earn a series of prizes designed to make their next outdoor adventure even more meaningful. Since the program's inception in 2009, more than 1.5 million TRACK Trail adventures have been completed.
The trail at Charles D. Owen Park was funded through the Buncombe County Community Recreation Grant program. 
For more information about the Kids in Parks program or the TRACK Trail at Charles D. Owen Park, visit -KidsinParks.com; and visit the Buncombe County Parks and Recreation webpage at Buncombecounty.org/parks for more information about Charles D. Owen Park and other county park properties.