The 10th Season of The Haunted Farm, Western North Carolina's scariest haunted halloween attraction is on.
The Haunted House schedule offers 12 terrifying nights in 2020. Come celebrate the farm's anniversary of 10 Years of Terror with friends and family.
The 10th year of thrilling and terrifying thousands of victims in WNC is finally here. The 2020 Haunted Farm Presents: REUN10N! The Lively-Tate feud comes full circle, featuring the reunion of Billy Tate and Missy Mae Lively.
Attendees will experience fear and despair as they take a self-guided and self-paced walkthrough of the terrifying farm.
Do you have what it takes to survive?
Located in rural farmland near Hendersonville, The Haunted Farm sits on a mysterious, blood-soaked stretch of land where the locals claim an age-old blood feud between the Lively and Tate families has devastated the local farming community.
The haunted history of curses, derangements, undead, ghosts, and terrible bloodshed brings visitors from near and far – hoping to survive The Haunted Farm.
Health and Safety Updates
Event and venue capacity are easily reduced/managed with timed ticketing to allow for appropriate social distancing.
Guest exposure time is very limited. Generally, guests are moving continuously throughout their experience. Since guests do not remain sitting in a single location, elbow-to-elbow, for extended periods of time, their exposure is much less than that of traditional mass gatherings.
Most groups of attraction attendees are made up of close family members, or others who usually live in the same household (or social bubble). These groups don't necessarily need to maintain strict physical distance from one another.
This season, the farm is using timed ticketing technology and a virtual line program. This will ensure that we can manage socially distancing groups safely and efficiently.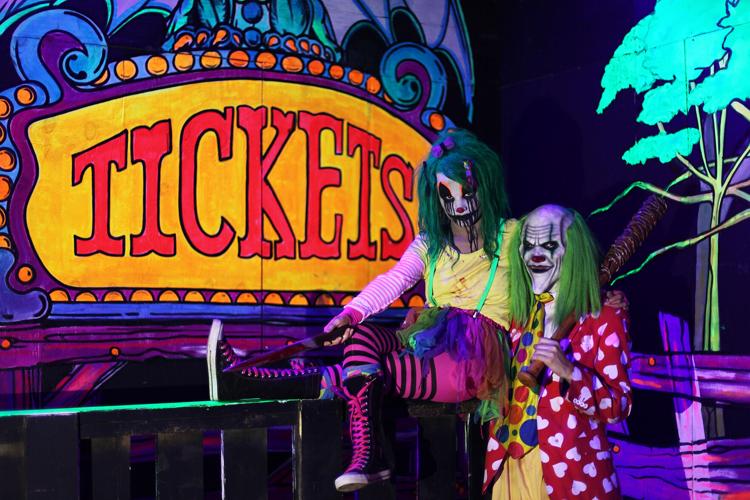 While you can purchase tickets online or onsite, you will want to purchase tickets early, as tickets are limited to reduce capacity to 50%. We will sell out tickets for certain time slots. Be sure to review the ticket availability before coming if you intend to buy tickets onsite.
Being an outdoor attraction is a good thing for The Haunted Farm. Contact tracing has proven that COVID-19 is contracted far less from being outdoors around people than it is from being indoors and sitting still.
Tickets are sold based on one-hour time slots. Each slot will have a limited capacity. You will need to arrive on property and remain in your vehicle during your selected time slot. When you park, you will be handed instructions on joining the virtual queue for your ticket, whether fast pass or general admission.
Enter your contact information, and the number of guests in your vehicle. You will be able to use the portal to see the expected wait time for exiting your vehicle. As capacity, and social distancing requirements, allows you will be notified via text message to exit your vehicle. You will show the text to the health/security staff at the designated entrance. As usual, you can also purchase tickets onsite.
The ticket type you purchase will determine your wait time. Social distancing, and safety protocols will add time to your wait, so please be prepared and be patient.
The inflatable air bags will be removed. Staff will be cleaning our high volume areas through the night. This will include the ticket booth, restrooms, and other areas throughout the property. All front-of-house staff will be in PPE gear.
They will not be selling concessions or merchandise, though we do hope to pre-sell shirts and other items to be mailed out at the end of the season. Our actors will not be sharing makeup kits, and all costumes will be dedicated to one person.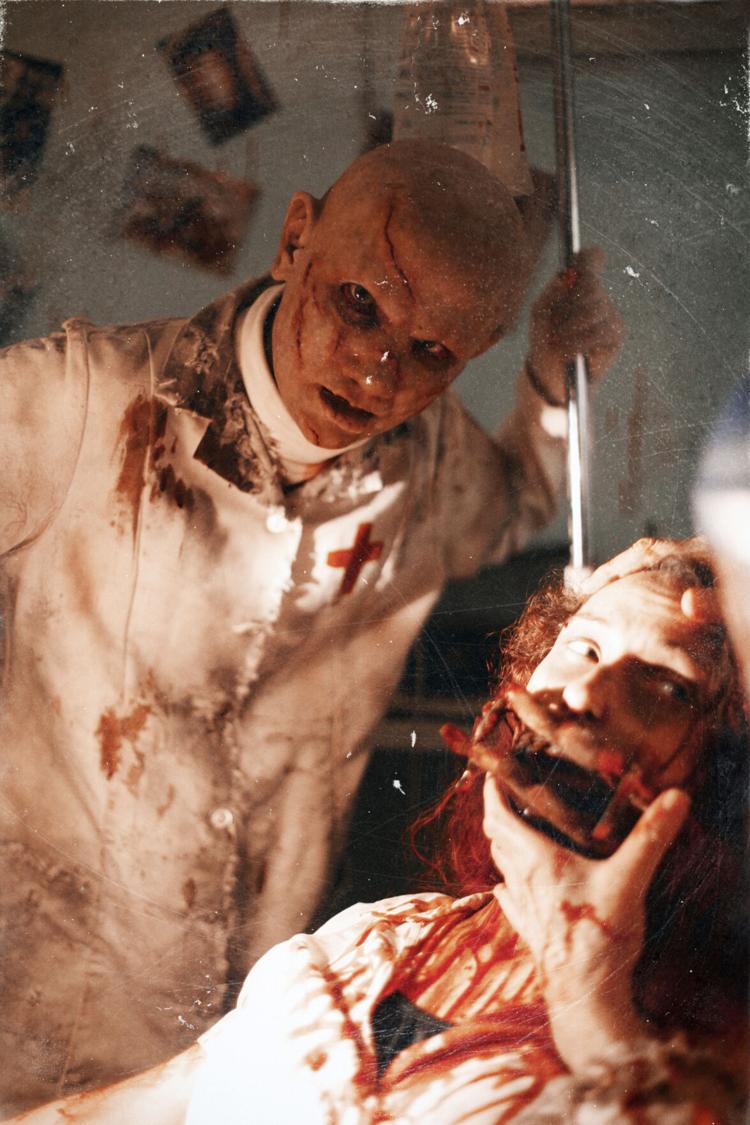 Temperature is tested for all staff daily. Management has completed the training for You Can Count on Me NC, and all of our makeup artists have completed the Barbicide infection control training, as well. Actors will also be educated regarding COVID-19 safety.
The first half hour of every night is reserved for high risk guests to attend, health care workers, caregivers, first responders or older population that wants to experience the attraction to be the first to be on property to further reduce the risk.
Get your tickets early at https://nchauntedfarm.com/.