The bright yellow building with blue awnings and colorful art in Biltmore Village has been the home of Sweeten Creek Antiques and Collectibles for the past 15 years.
Walking inside the 30,000 square-foot shop is a venture into a world of vintage goods ranging from furniture, glassware, clothing and books to vinyl records and antique toys offered by 140 vendors.
"We have a little bit of everything," said Misha Gil, a vendor who works with Veronica Katterman, owner of Sweeten Creek Antiques and Collectibles.
"We literally get new things in every day," Gil said.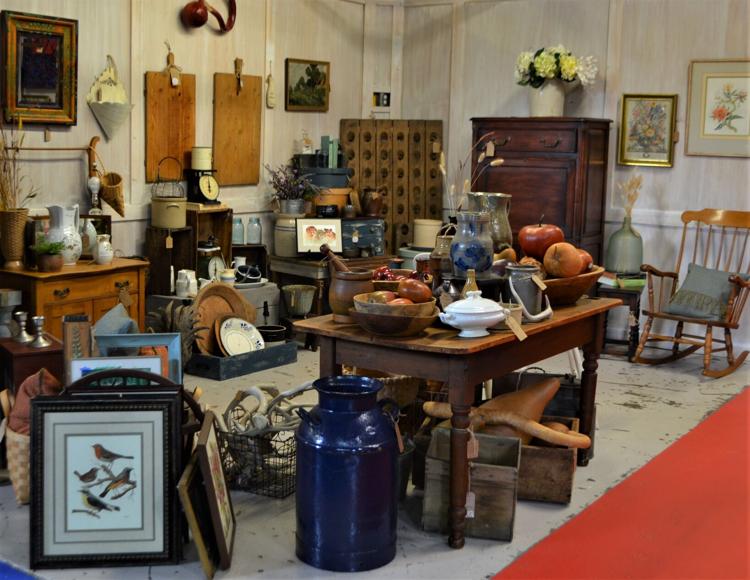 When customers come into the shop, Gil and other employees help them find what they are looking for in the vast space.
Gil and other vendors use varying ways to acquire items to sell at the shop. Many go to estate sales and various markets that sell antiques and collectibles. And some are approached by people looking to sell items.
"Sometimes we'll get a following," Gil added.
People who become acquainted with vendors contact them when they have desired items to sell, she explained.
Among present sought-after goods are vintage Pyrex mixing bowls and casserole dishes, Gil said.
"We have one vendor that specializes in Pyrex," she said.
Customers like the colors and patterns of this vintage cookware, which they use as colorful décor—or cook with their kitchens.
Another vendor collects and sells antique tools that customers buy and use at their homes.
At this particular time people are buying more utilitarian things that can be used, Gil remarked.
Like many vendors who sell goods at the shop, Gil's style is eclectic. She offers a variety of items from vintage clothing to decorative pieces and antiques.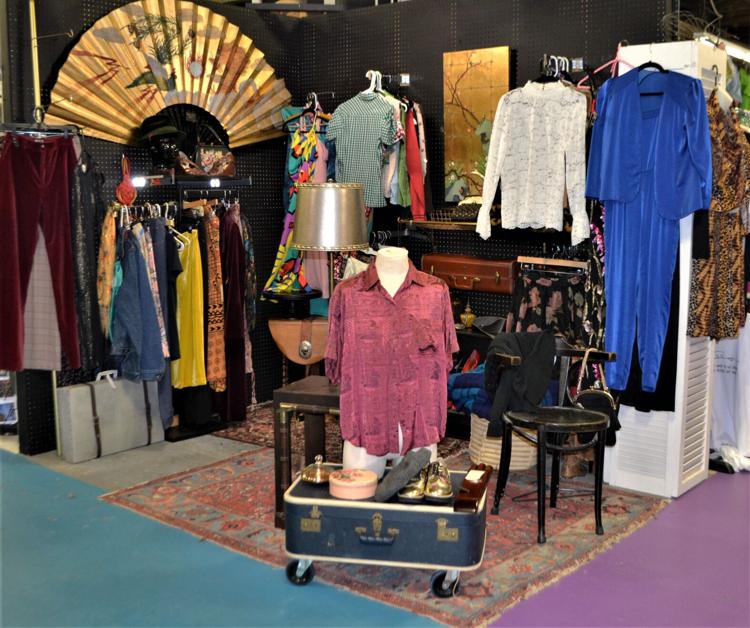 "We do sell quite a bit of furniture," she said. "We just sold a tremendous 1950s sofa and chair in mint condition."
While most of the merchandise at the shop is vintage, one popular vendor, Ted Thompson, sells handcrafted wooden bowls and cutting boards that he makes along with beeswax conditioner to help preserve them.
A hallmark of Katterman's business is that it is a green industry, Gil said.
Marketing and selling antique and collectible items is a way of recycling while also offering well-made merchandise.
"These pieces were made with quality," Gil said.
As a child Gil developed an appreciation for vintage goods from her mother who was an antique dealer in Florida.
"I grew up with antiques and textiles," she said. "(My mother) was very knowledgeable in all things textile."
After moving to the Asheville area, Gil found her way into the antique business, following in her mother's path. She has been with Sweeten Creek Antiques and Collectibles since Katterman opened the shop in 2005.
Sweeten Creek Antiques and Collectibles, at 115 Sweeten Creek Road, is open Monday through Saturday from 11 a.m. to 5 p.m. and Sunday from noon until 5 p.m.
All customers are required to wear masks in the shop to comply with COVID-19 guidelines.
For more information, visit the website at https://www.sweetencreekantiques.net/ or call 828-277-6100.