Anglers are invited to register for the first Blue Ridge Parkway Masters Fly Fishing Tournament on Thursday, Sept. 24, to benefit the Blue Ridge Parkway Foundation. The single-angler event led by Chetola Resort Orvis Endorsed Fly Fishing will be held on private trophy water near Boone.
"So many people who love the Blue Ridge Parkway, also love to fly fish," said event organizer and fly-fishing guide Morgan Tarbutton. "This is a way to enjoy the sport and the outdoors and support an amazing park."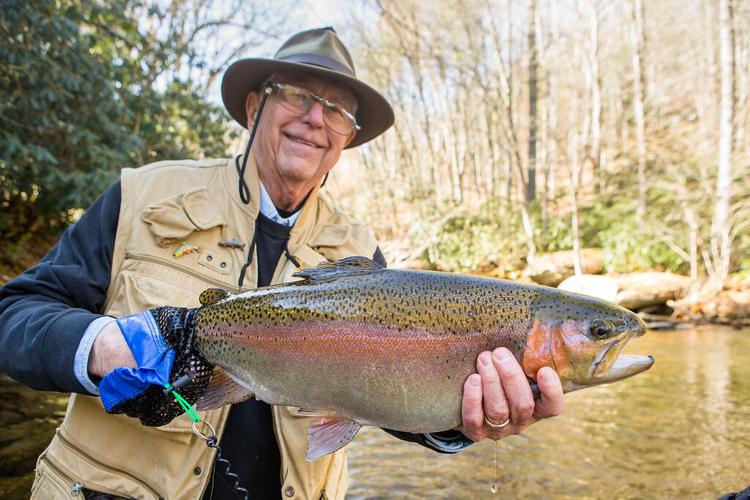 Artist and angler Bob Timberlake will be the special guest of honor for the tournament. Prizes include a two-night stay in the Bob Timberlake Inn at Chetola Resort, a refuge trophy waters fly fishing adventure, and a half day float trip with Chetola Orvis Fly Fishing Lodge. The catch-and-release tournament features a morning and afternoon session and online awards ceremony in the evening.
Box lunches and tournament gift bags will be included for all participants.
The registration fee is $500 and participation is limited. To register, contact Jordan Calaway at 866-308-2773, ext. 245, or jcalaway@brpfoundation.org. For more details, visit BRPFoundation.org/flyfishing.