Area fitness centers are offering workouts and training opportunities through online sessions to help people stay fit during the current stay-at-home order to curb the spread of COVID-19.
Participants can sign up for classes on websites and then join in virtual workouts using Facebook Live, Zoom—or watching online videos.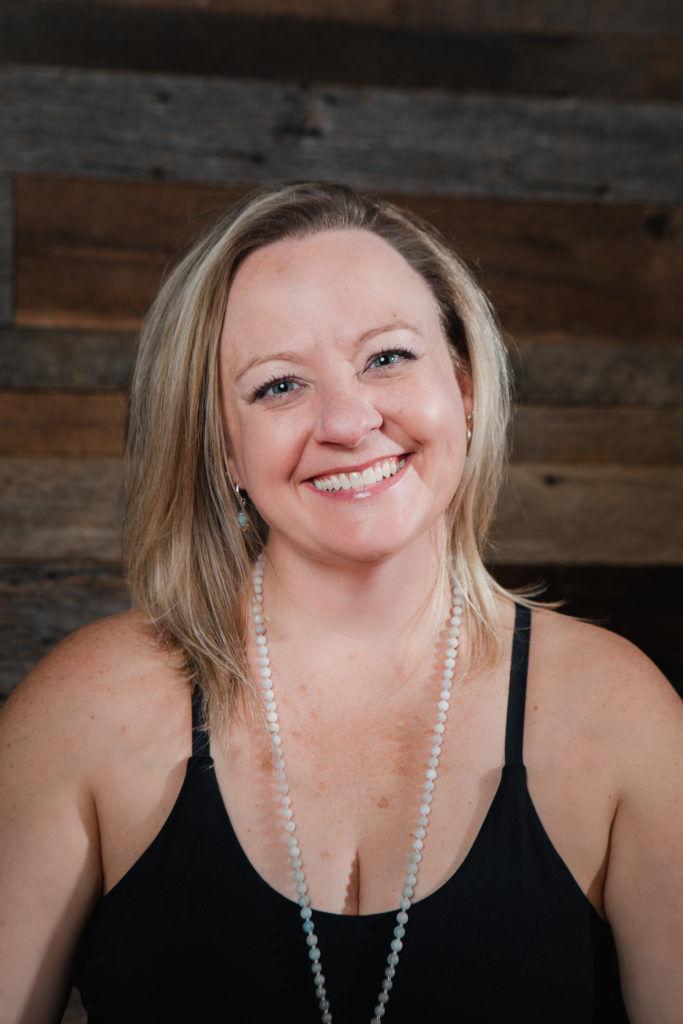 "People have been really open to it," said Carrie Myers, owner of Inspired Change Yoga in Biltmore Park Town Square.
Myers and other yoga instructors have created various levels of workouts that are accessed through Zoom, which can be downloaded to a computer, iPhone or tablet.
Class offerings range from Gentle Yoga to All Levels Flow, Yoga Boot Camp, Hot Power Flow and Nia, a barefoot workout that blends martial arts, dance and healing arts.
Myers also is planning special online events including "Let's Talk about Yoga" on May 1 and 2 and a donation yoga class to benefit Sleep Tight Kids, an organization for at-risk youngsters, on May 3.
In order to take classes, participants need to sign an online waiver, Myers noted.
For detailed information about classes at Inspired Change Yoga, visit the website www.inspriredchangeyoga.com.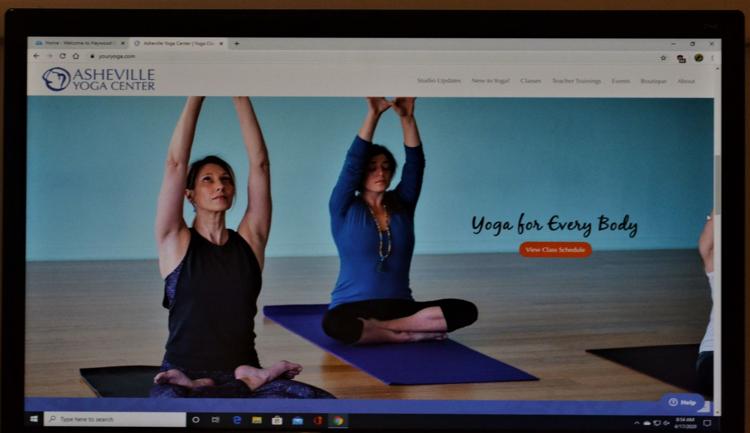 The Asheville Yoga Center is also offering a wide range of virtual classes that can be live streamed by participants. The center also has 24-hour access to online workout recordings, as well as virtual training courses available for instructors.
For more information, visit the website www.youryoga.com.
Classes at both yoga centers have been reduced in price for online participants.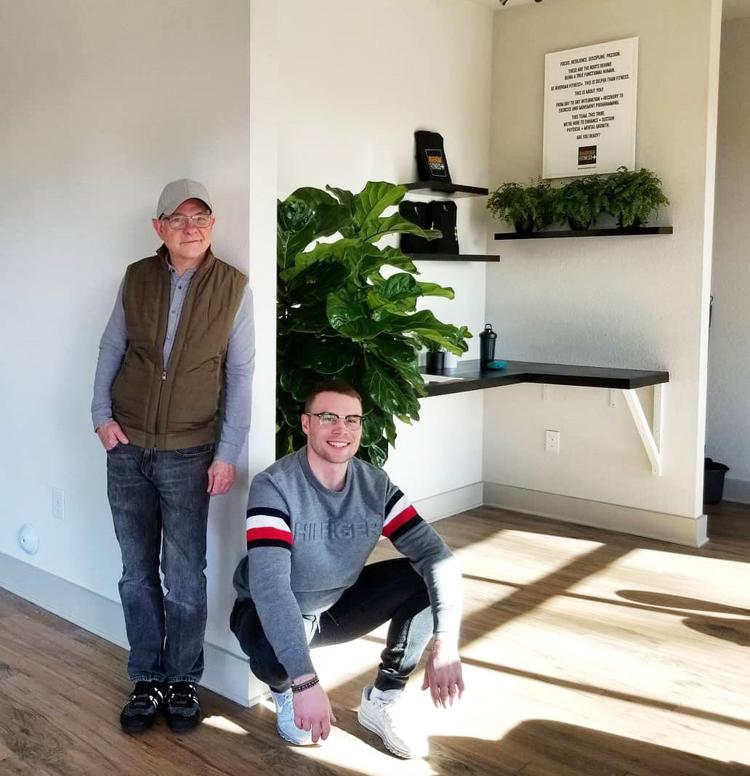 Riveroak Fitness+ near Biltmore Village is using interactive technology to work with clients seeking one-on-one training in a virtual context.
"At Riveroak Fitness, we've collaborated with True Coach, a platform that enables us to communicate on a personal level," said Nico, personal trainer and co-owner.
The fitness center offers a free functional movement screening and strategy session via a video call in which goals, preferences on training styles and any background of injury will be discussed to help implement an individualized fitness plan.Riveroak Fitness+ also provides daily access to a client's trainer and assists with breath work and meditation guidance.
For more information and pricing, visit the website www.riveroakfitness.com.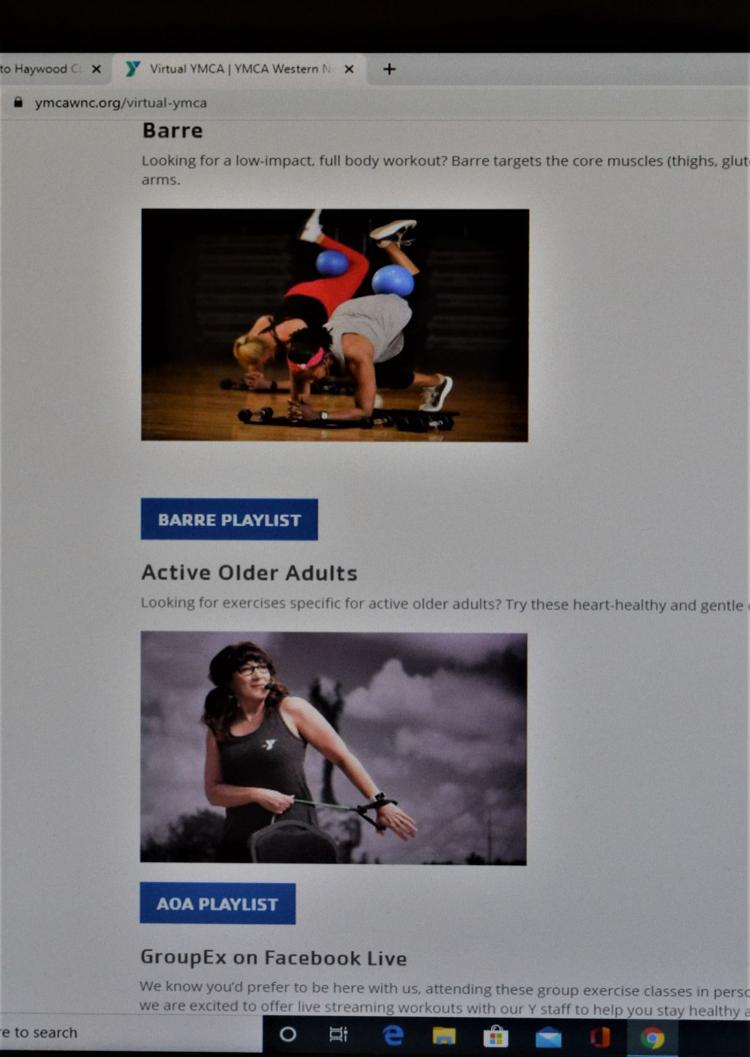 The Asheville YMCA in downtown Asheville and the Reuter Family YMCA in Biltmore Park Town Square are offering live streaming workouts via Facebook Live to members and non-members at varying costs.
One class, "Stay Home and Stay Fit: Conquer Corona Small Group Training," is specifically designed for the present situation.
Area YMCAs also are offering virtual coaching and training, as well as a variety of classes for people, including boot camp, yoga and those designed for active older adults.
The classes will be live on the Facebook pages on the individual centers and the schedule is subject to change, according to information on the YMCA website.
YMCA 360 on-demand classes are also being offered at this time at no charge to both members and non-members. The classes are presented on a video platform and include group exercise classes, youth sports classes and well-being sessions, which can be viewed on computers, tablets and mobile devices.
For more information and to register for classes, visit www.ymcawnc.org.
The current restrictions enacted by Buncombe County and the state have resulted in the closure of non-essential businesses, including fitness centers. Many fitness centers that rely on exercise equipment for cross-fit training and pilates workouts have completely shut down for the time being.