Celebrating its twenty-fifth year, 501(c)(3) nonprofit, Friends of the Smokies, has raised over $65 million for the benefit of the nation's most visited national park, the Great Smoky Mountain National Park, which straddles the border between North Carolina and Tennessee. Since 1993, the organization has raised funds through private donations and grant funding to financially "... assist the National Park Service in its mission to preserve and protect [the] Great Smoky Mountains National Park by raising funds and public awareness, and providing volunteers for needed projects."
The Great Smoky Mountains National Park (GSMNP) is America's most visited national park, attracting more than 11 million visitors, annually - almost double the number that come to Yellowstone or Yosemite National Parks. Begun in 1934, GSMNP is a 800-square-mile mountain wilderness that is federally owned and managed by the National Park Service, and surrounded by an additional 1.6 million acres of U.S. Forest Service National Forest service lands.
The Park came to fruition through the combined effort of local residents - who wanted to preserve the area from the destruction brought on by industrial logging and clear cutting - and the U.S. National Park Service, who authorized a park in the eastern United States, but lacked the financial resources to establish one.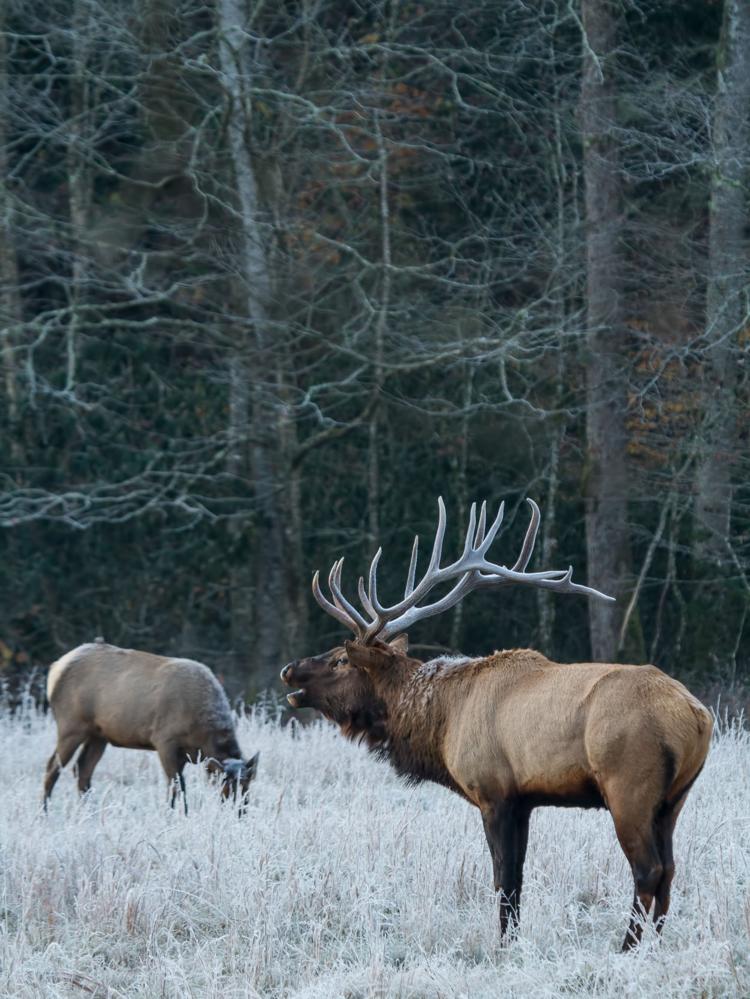 Though Congress had authorized construction of the park in 1926, there was no federally owned property around which a park could be built. The states of Tennessee and North Carolina both committed $2 million each and private fundraising from the citizens provided another $1 million, $2 million from the U.S. government, and a contribution of $5 million from John D. Rockefeller, Jr., the park was officially opened to the public almost 8 years later.
At the same time the Park was open, the state of Tennessee negotiated a deal with the federal government that "no toll or license fee shall ever be imposed…" to travel Newfound Gap Road. Likely rooted in the protection of free interstate transportation between Tennessee and North Carolina, the byproduct was the creation of a National Park with no entrance fee.
In later years, during the Great Depression, the Civilian Conservation Corps (CCC), the Works Progress Administration (WPA), and other federal organizations were contracted to establish and build trail systems, fire watchtowers, preserve historic buildings on the Park's property, and other infrastructure improvements.
True to its beginnings, GSMNP continues to welcome visitors entrance fee-free access to the Park in spite of the loss of millions of dollars in federal budget cuts over the years, which is where Friends of the Smokies steps in to help.
"Currently the Park has $235 million in backlogged projects including highway and trail maintenance," said Executive Director, Tim Chandler. "The Smokies is one of the only free national parks in the country - most of the other parks charge a $35 entrance fee, which helps to supplement their programming. In the Smokies there is a major gap between the sheer number of annual visitors and the need for funding to support park maintenance, which is why Friends of the Smokies exists."
While the Park does receive federal funding and income from the Great Smoky Mountains Association (GSMA) - which raises funds through sales at visitor center stores and the GSMA membership program - Friends of the Smokies also fills a critical role in supporting the park by providing funding support for major park programs and projects.
"Twenty-five years ago, people who love this park saw a need. They actively turned that great need into an opportunity that has now enabled thousands of people to help take care of this very special place," said Park Superintendent, Cassius Cash. "Their passion led to a movement that helped shape and define stewardship of Great Smoky Mountain National Park through the creation of Friends of the Smokies."
Funding raised by Friends of the Smokies focuses on trail maintenance, scientific research and conservation efforts, wildlife protection, habitat restoration, educational programming to introduce youth to the park, and sustenance of historic structures such as those in Cataloochee Valley and at Cade's Cove. During the government shutdown, Friends of the Smokies even helped to keep the Park Visitors Centers open to on weekends and holidays.
"Currently, our top fundraising needs are the $2.5 million capital campaign for a Park-wide radio system upgrade - of which we've already raised $1.6 million in one year - in response to the wildfires of previous years. We are also heavily focused on the Trails Forever endowment, which supports major improvements along more than 800 miles of trails in the Park," said President and CEO, Jim Hart. "In addition, we're spearheading educational programming for the classroom, and historic structure restoration such as our current project to stabilize and restore the Palmer Tourist Fishing Cabin in Cataloochee Valley."
In 2019, Friends of the Smokies has committed to providing more than $2.7 million in support of park projects including: Cataloochee and Cades Cove Field Management to restore and preserve wildlife habitats, reduce backcountry bear problems with food storage cable systems, elk management and monitoring, public safety treatment of ash trees and education outreach, reducing fuels and creating defensible space on the park boundary (which prescribes burn areas to reduce heavy accumulations of dead wood and brush on the park boundary), and air quality and meteorological monitoring, among several other programs.
"Our biggest project, right now, is to replace the emergency radio system," said Chandler. "The current system used by the Park has exceeded its lifespan, replacement parts are difficult to find and expensive, and technical support is limited. We really saw a need for this during the 2016 wildfires."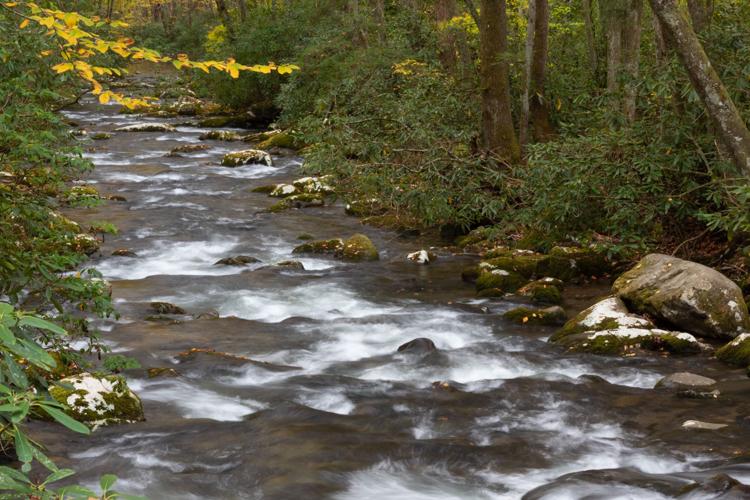 In GSMNP, day- to- day safety is dependent on a reliable communication system. Each year park emergency and law enforcement personnel engage in approximately 100 search and rescues, 125 emergency medical calls, 325 traffic accidents and 40 vehicle larcenies or vandalism. In addition, preparations for significant weather conditions occur at least 10 times annually. This requires communication across the park to monitor current and changing conditions so that roads, campgrounds, trails and other park facilities can be closed and/or evacuated as needed. Replacement radios will allow park rangers and dispatchers to communicate more effectively.
Friends of the Smokies organizes several special events to raise funds for the Park each year. The Evergreen Ball held annually on the last Saturday night of January in Knoxville, TN has raised over $6.5 million. In North Carolina the upcoming Smokies Stomp Barn Party on July 20 at Hickory Nut Gap Farm in Fairview, is in its 2nd year and an Inaugural "Smokies Cup" Clay Tournament Shootout is being planned for September 20th at the Biltmore Gun Club in Asheville.
Between Friends of the Smokies and the Great Smoky Mountains National Park, more than 60 programs in the Park are being supported, including general projects and programs, grant designated projects and programs, endowments, fire relief funds and the 25th Anniversary Signature Project - the emergency radio system. These programs require more than $2.7 million in funding support to keep the Park in its best operating shape for both the influx of annual visitors, the local communities who enjoy the Park features - from hiking to fly fishing - regularly, and the wildlife and natural spaces protected within its boundaries.
To learn more about how to get involved with Friends of the Smokies, including membership information, upcoming events, and volunteer opportunities, please visit FriendsOfTheSmokies.org or call Anna Zanetti in their Asheville Office at (828) 452-0720.