The abundance of items for youngsters at Dancing Bear Toys includes toys, sets and games designed to encourage creative learning and activity, said co-owner Sarah Evers.
"The majority of our things are kid-powered," Evers said. "It's a very interactive, hands-on store."
From pogo jumpers, stomping rockets and Ninja climbing ropes to construction kits, science and nature sets and dress-up clothing, the shop has a vast selection "for kids of all ages," she noted.
Many of the offerings at Dancing Bear Toys are "all about getting kids out and active," Evers said.
In one section of the shop on Kenilworth Avenue is an extensive selection of Lego sets with Star Wars, Frozen and Harry Potter themes. Nearby is a large Playmobil display that includes living room set and aquarium.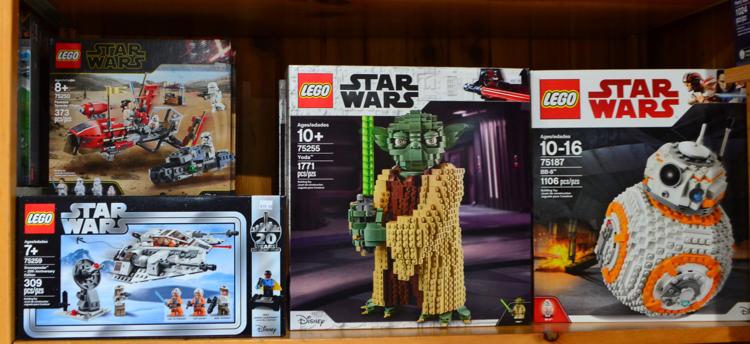 A telescope for youngsters, biology lab, day and night globe and structural engineering set are in the science and nature section of the shop.
In another area is a collection of stuffed animals in various sizes and shapes, which Evers said are popular with youngsters.
An arts and crafts section of Dancing Bear Toys has traditional paints and watercolors and easels, a Grow 'n' Grow Terrarium, 3D sand painting kit and quick-knit loom along with many other items including books for reading and coloring.
For babies and toddlers there are displays of blocks, stacking toys, pop-up toys and a Mirari myPhone with sounds, songs and illuminated icons.
The store also has a good selection of dolls for various ages, model trucks and fire engines.
"As a buyer, I try to find things for all different interests," and at different price ranges, Evers said.
"One thing we always try to have is a wall of little stuff that kids can buy with their own money," she added.
One recent addition to the shop is a display of Mister Rogers items such as bumper stickers with his well-known sayings, books and Mister Rogers' Mix and Match Magnetic Wardrobe kit.
Evers is well-acquainted with Mister Rogers, having grown up watching his television program with her sister, Erika, who co-owns the shop.
"I think Mister Rogers would have liked my store," Evers said of the creator of the long-running program that focused on positive messages for youngsters.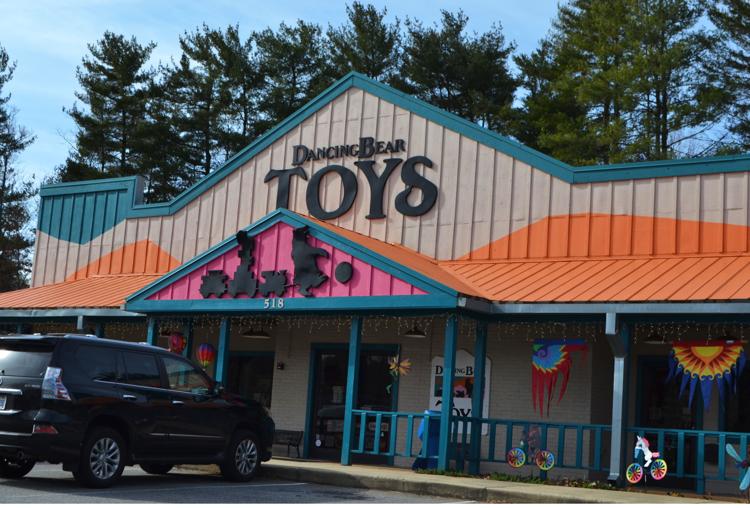 Evers started working at the shop when she was 19 years old and a student and Asheville Buncombe Technical Community College. She helped the original owner, Jim Proctor, move the toy store from Biltmore Village to Tunnel Road in 1993. That same year, the Evers family purchased the store and later Sarah and her sister took over daily operations.
Sarah noted that her mother, Mary, has used her professional background in early childhood education to select appropriate merchandise for the shop.
In 2013, the Evers decided to move the Asheville store into retrofitted former Hooters building on Kenilworth Avenue, giving the shop more than three times the space than at the previous location. Since the move, Dancing Bear Toys now offers community events throughout the year for children and parents.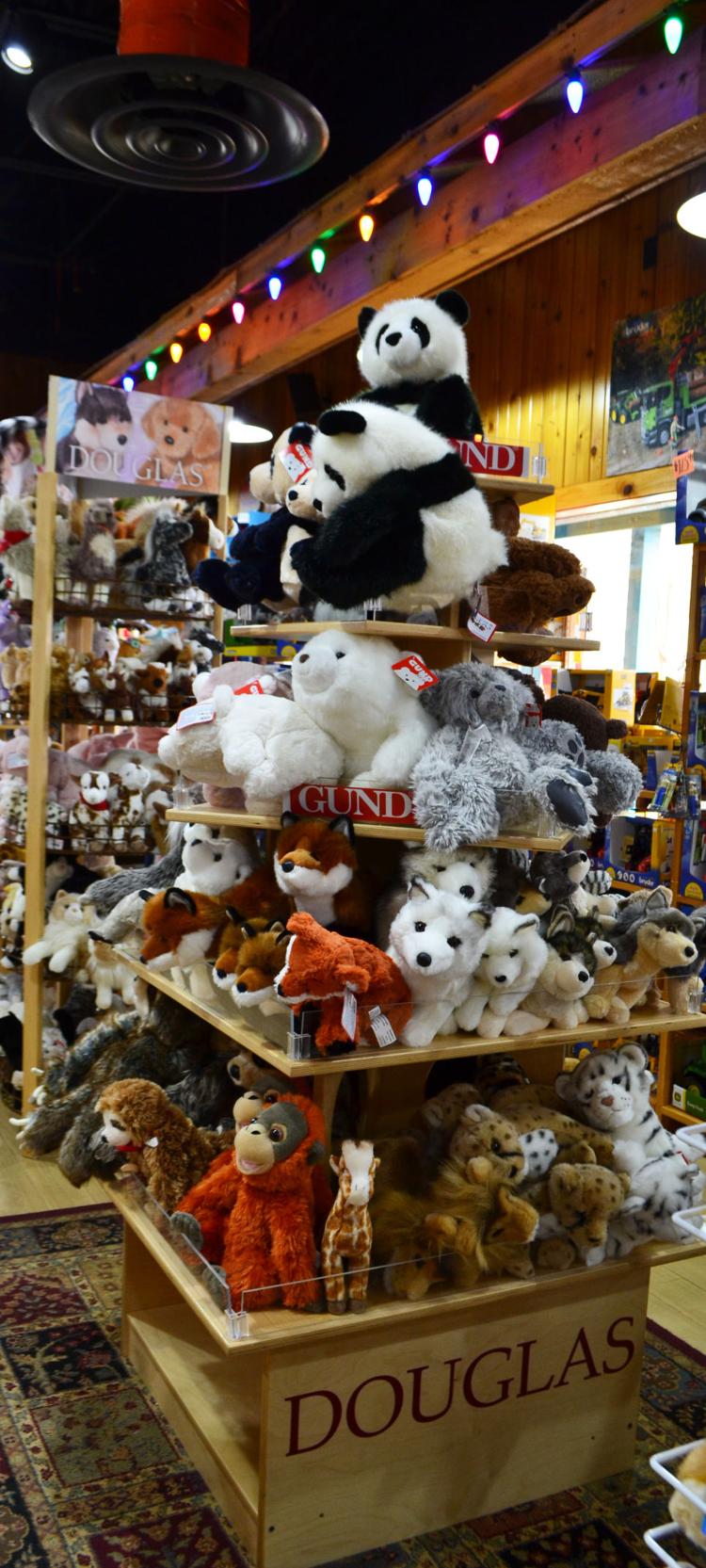 When asked about the name of the shop, Evers smiled and said that the former owner was a big fan of the Grateful Dead, a music group that incorporated images of dancing bears into its identity.
Dancing Bear Toys, at 518 Kenilworth Ave., is currently open Monday through Thursday from 10 a.m. to 7 p.m., Friday and Saturday from 10 a.m. to 8 p.m. and Sunday from noon until 7 p.m. for holiday shopping.
For more information, visit the website at www.dancingbeartoys.com or call 828-255-8697.