It's October — the time of year when the spooky thrills and chills are embraced with open arms.
There's nothing like reading a creepy book this time of year, but what about a book based on real-life documented mysteries and tales that happen where we live? Apparently, there are plenty of strange happenings in the gorgeous mountains we call home.
The dark hills and hollers of Western North Carolina hold endless secret wonders, and that's exactly what author Sherman Carmichael captures in his new book, "Mysterious Tales of Western North Carolina."
UFO sightings coupled next to mysterious booming noises and the famous Brown Mountain Lights in lists of unexplained phenomena. Ghosts abound from Biltmore to Grandfather Mountain.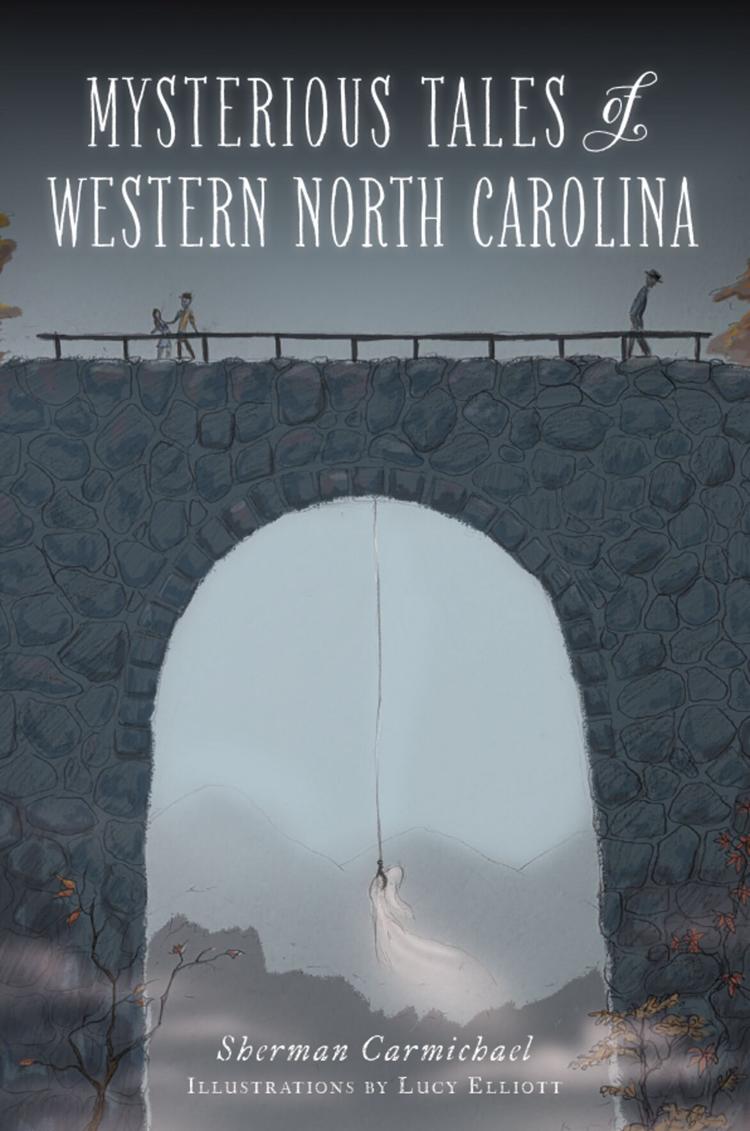 Readers will learn about the Phantom Rider of the Confederacy and all the spots where the devil is said to have set foot on Tar Heel soil. Sightings of Bigfoot join the legend of the Wampus Cat in tales told around the fire at night.
A master storyteller, Carmichael explores the lore of the mountains with illustrations included by Lucy Elliott.
"Mysterious Tales of Western North Carolina" is a collection of myths, legends, and news articles that paints a spooky scene in areas all throughout WNC. The stories all have a bizarre or strange twist – from real life mysterious deaths to legends of the people and mountains. Each story is just a page or two, so there are 70 stories to enjoy and get you thinking — can this be real?
Other stories in the book are more supernatural, such as recounting the legend of the Pink Lady at Grove Park Inn or the Macon County Bigfoot. Behind each tale is a person or two who claims that their encounters with mysterious beings is real — that they witnessed it or someone they trust had seen it.
For example, the story of Helen's bridge dates to the late 1909 when the bridge was built as a carriage way to and from the Zealandia mansion in Asheville. Though beautiful, there are other reasons people want to visit the bridge, Carmichael explains.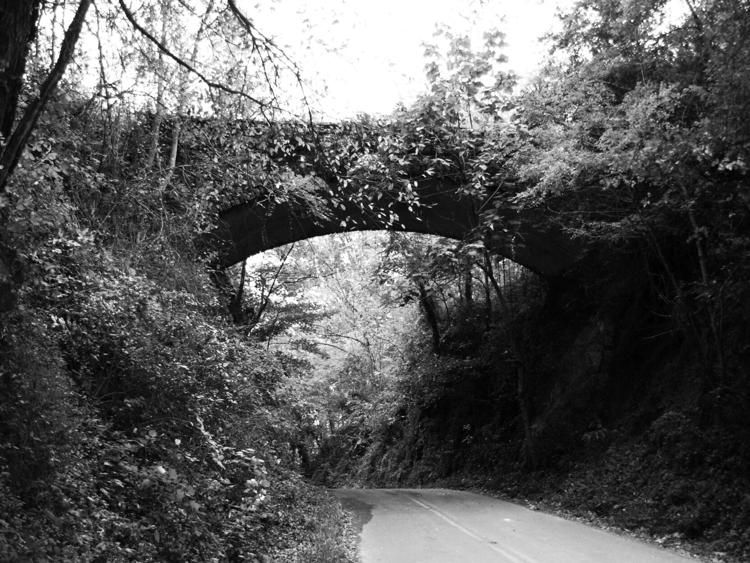 "There are several strange stories about deaths and ghosts associated with Helen's Bridge," the book states. "Helen was a woman who lived near the bridge with her daughter. Helen worked on the estate and often brought her daughter to work with her. One day she was called away from the room she was working in, leaving her daughter to play alone. When Helen returned, the room was on fire. Helen tried to rescue her daughter but was too late. Her daughter died in the fire. Helen, heartbroken by the death of her daughter, eventually hanged herself from the bridge. Some say if you got to the bridge and yell her name three times Helen will appear. Sometimes you will have problems with your car when you get near the bridge."
In the forward of the book, Carmichael notes that he used materials that he had acquired for other projects over many years to create this book. He researched material for newspapers, books, and interviews with people in the WNC area. He adds his commentary on his thoughts of the legitimacy of the stories, albeit tongue-in-cheek at times.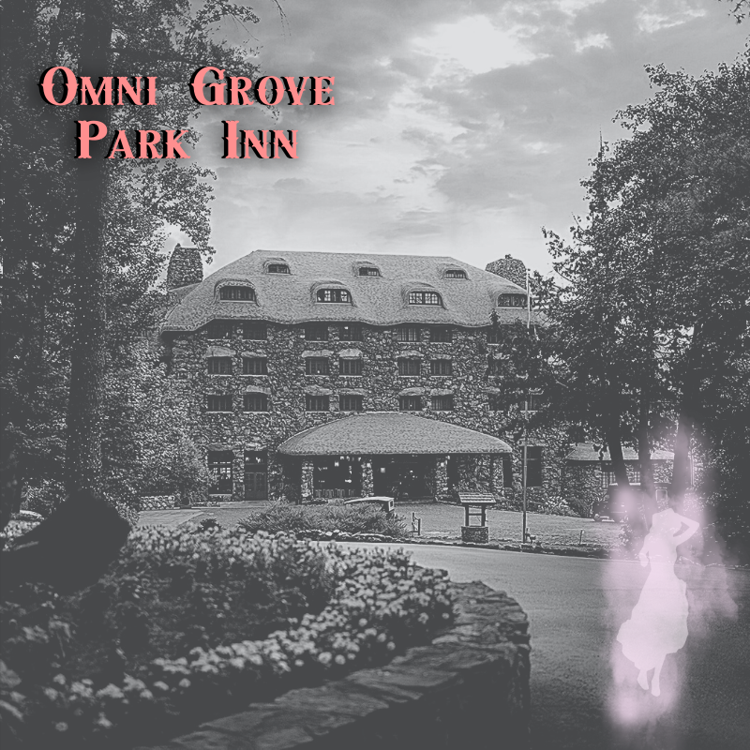 This book could be a spooky bedtime story for adults — it takes a forensic approach, offering research and facts to make you think. Some stories are just peculiar events, like the story of the "moon-eyed people" or the tale of the "Ulagu" taken from Cherokee lore. Some other stories explore the Blue Ghost Firefly, Ghost of Craven Street Bridge, the 1948 Asheville Highland Mental Hospital Fire and more.
Carmichael, a native of Hemingway, South Carolina, currently lives in Johnsonville, South Carolina. He has spent the last 45 years dabbling into things that are best left alone—like ghosts, UFOs, monsters and other strange and unusual phenomena.
Carmichael worked as a journalist for many years and spent thirty years as a photographer and thirty years in law enforcement. His 7th book, Mysterious Tales of the North Carolina Piedmont, was published by The History Press in 2019.
The book is available for purchase online at https://www.arcadiapublishing.com/Products/9781467146470 and on amazon.