On Friday, Sept. 25, Eliada's nonprofit Corn Maze and fall event will open. All money raised from the six-weekend event benefits Eliada's vast continuum of care for children and youth up to 25 years old.
The event will look a lot different this year with safety measures in place to keep the community safe. There will never be more than 75 people at the event at any given time with constant cleaning occurring, and enforcement of social distancing.
Like last year, the corn planted in the field is Non-GMO, and Eliada used all natural fertilizers to help the corn grow. Eliada is committed to sustaining our land and the health of our campus through sustainable farming methods.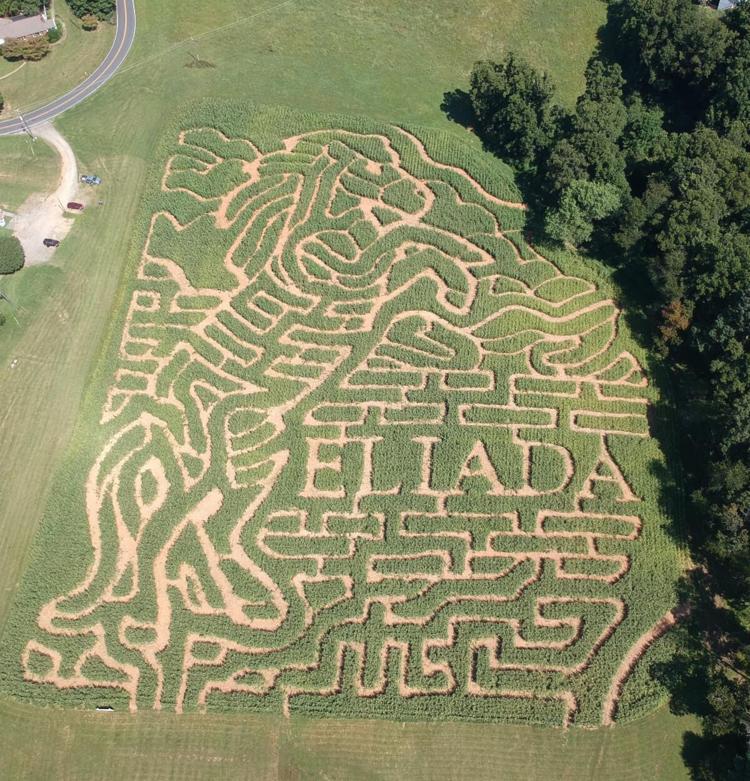 Also like last year, Eliada will offer beer and cider during weekend hours. This will increase event revenue to support the growing needs children and youth face in our community.
The Maze will be open every Friday, Saturday and Sunday through Nov. 1
Guests are required to purchase tickets and reserve a two-hour time slot in advance. Time slots will automatically close once the 75-person limit is reached. Tickets may be purchased at: eliadacornmaze.mazeplay.com
Fridays:
Time Slot 1: 3-5 p.m.
Time Slot 2: 5:15-7:15 p.m.
Saturdays and Sundays:
Time Slot 1: 9-11 a.m.
Time Slot 2: 11:30 a.m.-1:30 p.m.
Time Slot 3: 2-4 p.m.
Time Slot 4: 4:30 – 6:30 p.m.
Between each time slot, Eliada will clean surfaces and prepare for the next group of attendees. Visit eliadacornmaze.mazeplay.com to reserve your day and time
Tickets cost $12 for all ages 4 and up. Like every year prior, children 3 and under may still enter the event free.
The Snack Shack offering beer, cider and snacks is open from 3-7:15 p.m. on Friday, and from 11 a.m. to 6:30 p.m. on Saturday and Sunday.
This year, Eliada will have pumpkins and T-shirts available for purchase.
Anyone interested in volunteering can sign up to work 2-3 hour shifts and receive a snack and refreshment after your shift. Roles range from keeping the maze trails looking clean, to hosting guests at one of our many attractions.
Learn more and sign up at EliadaCornMaze.com. Groups can email Rebecca Boline at rboline@eliada.orgfor group opportunities.
To register and purchase tickets, visit eliadacornmaze.mazeplay.com.