While many authors are celebrated for their love of drink, few are immortalized in barrooms over a century after their death.
Thanks to a local brewer, Edgar Allan Poe – the renowned writer whose poem 'Song' served as a major source of inspiration for Whit Lanning's brewery in Mills River – has at last joined the ranks.
Just over a year in the making, the much-anticipated Burning Blush brewery is set to open its doors on Dec. 20 on Boylston Highway.
In the meantime, Lanning and his team are working tirelessly to make sure everything is running smoothly for its debut.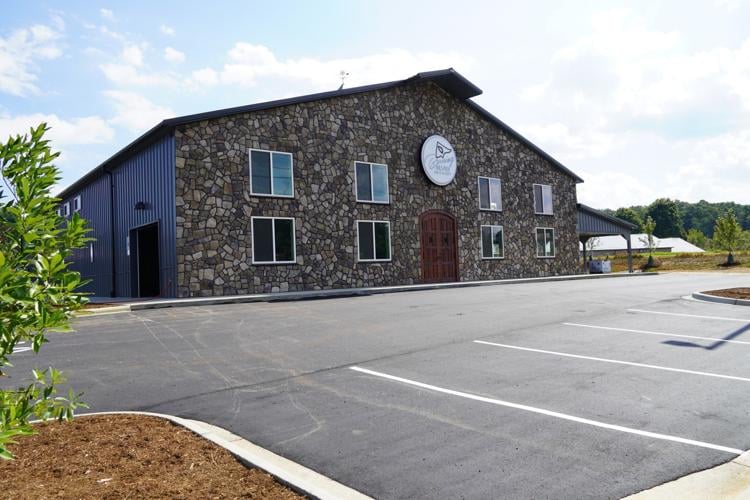 "I've had a bunch of friends swinging in and helping me here and there," he said, "but we're getting to that point where we have to start hiring people and getting some faces in here."
For many, Burning Blush will be a sought-after place to drink and socialize. For Lanning, it will be nothing short of a dream come true.
As a young chemistry student at North Carolina State University, Lanning decided to try his hand as a novice brewer, using small do-it-yourself kits and a variety of homemade recipes to concoct his earliest creations. By the time graduation arrived, his newfound hobby had already turned itself into a burning passion, leading him to hop the pond to enroll in the renowned Brewlab in Sunderland, England.
After completing his education, Lanning returned home to Asheville with a proposition for his father, suggesting they open a brewery they could call their own. Unwilling to invest in the operation, Jim Lanning encouraged his son to take time to immerse himself in the industry, learning the ropes of the business before going all in.
His advice was well-received. The young Lanning moved to South Carolina where he worked in three different breweries over the course of ten years. With an unwavering drive to make it on his own, he moved back to Asheville, this time with a decade of real-world experience under his belt.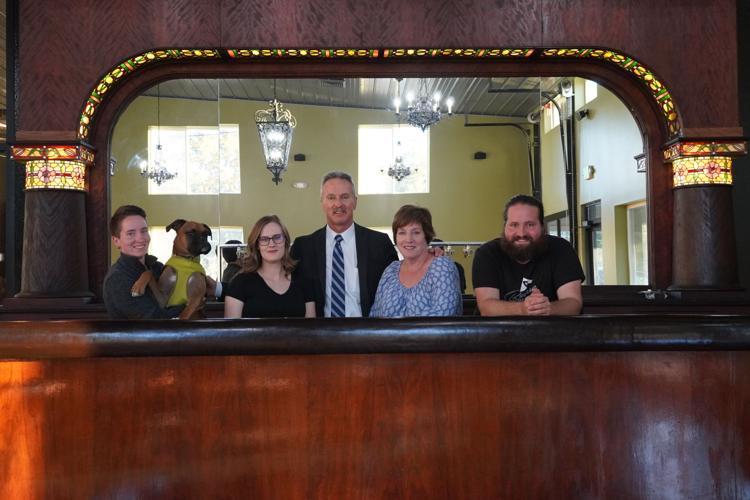 The second time was a charm. His father agreed to invest and before long Lanning was building his very own brewery from the ground-up, recruiting his mother and sister to help make his dream a reality.
"It's been nice [working with family] because instead of us talking about drama, we're talking about how we can make this brewery better," Lanning explained. "It's literally just our personality as a family portrayed into this brewery, and that blood has tied us together even more."
With all the breweries springing up around town, entrepreneurs are forced to maximize their creativity when designing their new space. One way Burning Blush achieves this is through its namesake. According to Lanning, Poe would exchange love letters with a woman whose father disapproved of their relationship, leading him to intercept the letters to prevent them from reaching her. When she finds another man, she invites Poe to her wedding, and he notices a 'burning blush' on her cheek when they see one another for the first time.
But Lanning's creativity doesn't stop there. Burning Blush will also feature gothic-styled decor equipped with community tables like those seen in German beer halls, a decorative mural incorporating stain glass and Poe-themed references, and a large looking glass for customers to view the brewing operations in their entirety.
Lanning was even able to secure a 1930s bar once used in Chicago. "We were in love with it immediately," he said. "It's kind of cool to think about who's had beers over that thing over the last 100 years."
Most importantly, the taproom will feature a wide-variety of craft beers – 16 taps total – with a handful open for guest brewers. "My palette changes throughout the days so I like to try everything," said Lanning, realizing his customers will likely exhibit a similar range in taste.
Burning Blush also plans to offer cider and wine to its visitors.
"We'll try to hit all of the avenues in case you're not a beer drinker," he said.
Keeping with the spirit of innovation, Burning Blush will have its taps connected directly to the serving tanks, allowing the brewers to skip the kegging process so the beer can be served immediately.
In the future, Lanning plans to incorporate an outdoor stage and spaces for food trucks.
"It's a lot of weight on your shoulders," Lanning said. "I'm used to just focusing on the beer, but there are so many other aspects of [running a business]. You want your vision to come true, and you have to make sure all pathways are lined up to that."
As of now, the family-owned brewery is on schedule to open before the start of the New Year.
Visit burningblush.com for more information.