As owner of four Green Sage Cafes in Asheville, Randy Talley's mission is to sell and serve health-conscious foods that are rich in nutrients and carefully sourced. The ingredients used to create dishes at the cafes are 95 percent organic, he noted.
"We live up to our standards," Talley said.
Diners who come into one of the cafes at various Asheville locations can find creative and healthful items on the menu. Breakfast and brunch options include Sunflower Oatmeal with oats, apples, pumpkin seeds, sunflower seeds, cranberries, raisins, maple syrup, spices and coconut oil and the Green Sage Plate with scrambled eggs, homemade buttermilk or vegan biscuits, mushroom gravy and sautéed kale and onions. Other breakfast items include pancakes, avocado toast and omelets.
For lunch and dinner, hearty selections such as the Tigris bowl featuring
Falafel fritters, hummus, cherry tomatoes, brown rice, tabbouleh, lemon poppy kale, chickpeas, carrots, avocado, lemon tahini dressing and toasted sunflower seeds can be found on the menu. Tempeh, chicken and wild salmon can be added to the bowl, if diners prefer. The Kale Caesar salad is made with kale, red cabbage, avocado, tomato, candied pecans, red onion, pumpkin seeds and topped with creamy cashew Caesar dressing.
Sandwiches and wraps include the Kimchi Reuben with tempeh or turkey, habañero jack cheese, kimchi and Russian dressing on rye bread and the Phoenix Wrap with grilled chicken or tempeh, peppers and onions, lettuce, tomato and habañero jack cheese. Avocados can be substituted for the cheese in these and other menu items.
The meats served at the cafes are sourced from humanely raised animals, Talley noted.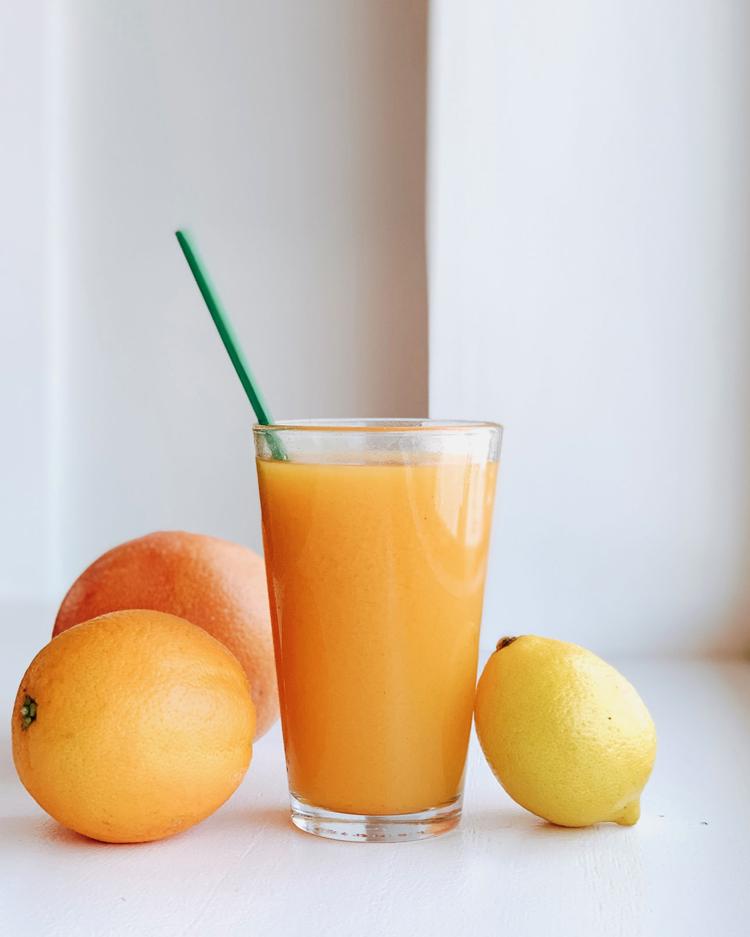 Among beverages served at the café are teas, fair-trade coffee, selected beers and wine.
A relatively new addition at Green Sage Café is the juice selections, which are made with organic fruits and vegetables using a cold-pressed process to preserve nutrients.
An entire orange is used in the Citrus Kick juice flavored with lemon, grapefruit, apple, carrot, red bell pepper, lime and cayenne. The Immune Tune juice includes carrot, apple, lemon, ginger and turmeric. Pristine Green is blended with celery, apple, kale, lemon and ginger.
The juices come in sturdy glass bottles, which can be returned and reused. For every bottle returned, the café donates 10 cents to Asheville GreenWorks, a local environmental group.
A lifelong endeavor
For most of his personal and professional life Talley has been focused on healthful eating and environmental awareness, especially regarding agricultural practices.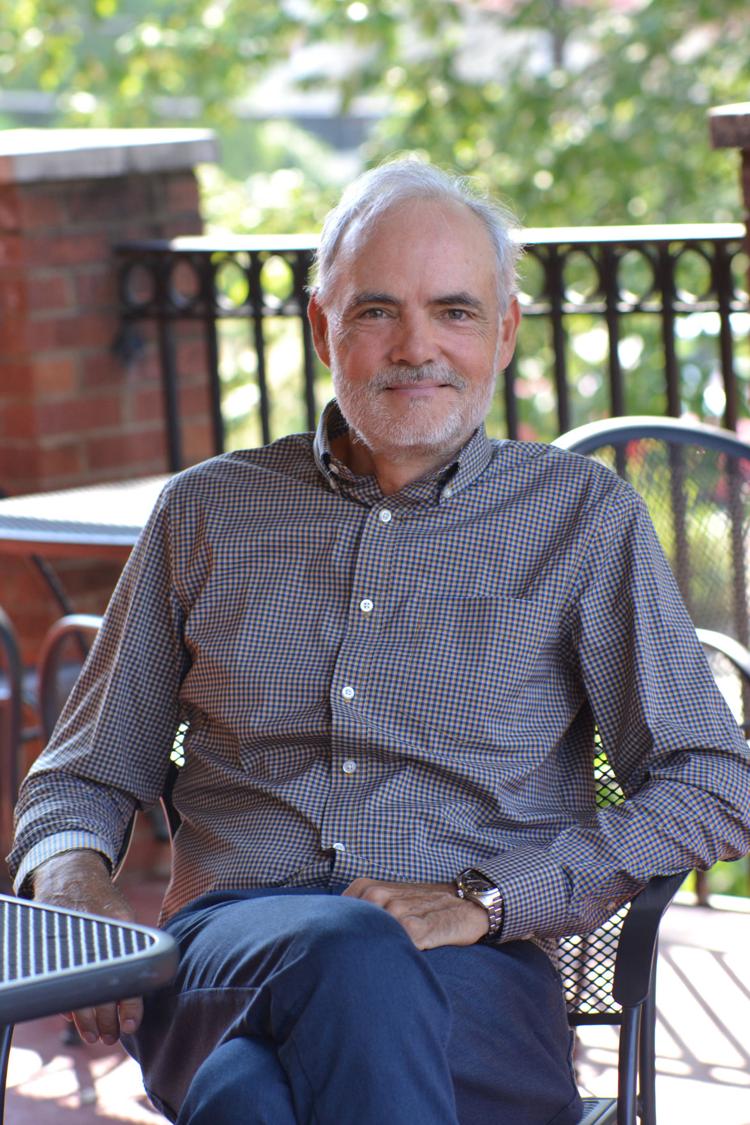 While in high school in Charlotte, Talley decided to become a vegetarian—the first health-conscious he made.
After studying botany at the University of North Carolina, he decided to pursue organic farming by attending Evergreen State College in Washington
"There I developed an ecological awareness and learned whole systems thinking," Talley said.
He also began learning about food co-ops, which became popular in the 1980s. And his first job was working at one in Olympia, Washington.
Continuing a career in the health-oriented grocery store business, Talley moved to Durham with he worked at Wellspring Grocery, which evolved into Whole Foods.
Talley developed a vision of launching his own business and kick-started Weaver Street Market, his first business venture in the Triangle area, a few years later.
He eventually joined forces with current business partner, Roger Derrough, and they opened the first Earth Fare in Asheville 25 years ago.
While at Earth Fare, Talley said he got the idea for opening a coffee house that served food. In 2008 he and Derrough opened the first Green Sage Café in Asheville.
After years of expansion to other Asheville locations, the fourth café opened on Merrimon Avenue in December 2018.
As part of his environmental consciousness, Talley diverts 95 percent of waste generated at the cafes to a landfill that composts the matter. He also has solar panels installed on three of the cafes to save energy and purchases wind-power to supplement electrical usage.
Green Sage Café locations and daily hours of operation are: 5 Broadway St., 7 a.m. to 6 p.m.; 633 Merrimon Ave., 7:30 a.m. to 7: 30 p.m.; 1800 Hendersonville Rd., 7 a.m. to 7 p.m.; and 70 Westgate Pkwy., 7 a.m. to 7 p.m.
For more information, visit the website at www.greensagecafe.com.