DixonPacifica Broker/Realtor Suzanne Arthur has a specialty. She helps people who are retiring and moving to Asheville find homes.
Arthur works primarily with people in the 55-plus age range who are beginning a new phase of their lives.
"These people are coming here to start fresh," she said.
While seeking a desirable place to live, many of Arthur's clients also are looking for a community with which they can connect, she noted. With its abundant cultural and recreational amenities, Asheville is a good choice for many, she said.
"People want to have new experiences," Arthur said.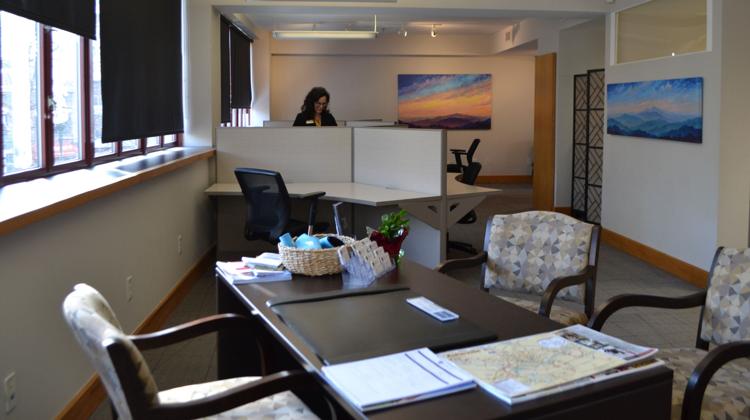 Relocating to an unfamiliar area—even one like Asheville that ranks high on the list of desirable places to live—can be daunting, Arthur said. To help clients make a smooth transition, she tries to be "a calm place in the storm" for them, Arthur noted.
One of her recent clients was scared to make the move away from family and friends in Massachusetts. Arthur suggested that she spend a little time in Asheville before making a decision. After meeting compatible people in the Biltmore Lake community, the client decided to make the move, Arthur said.
When she encountered the client a few months later, Arthur said she found her happily involved in activities and not looking back.
"It made my heart sing," she remarked.
Arthur is well-acquainted with this particular journey, having moved here after living and working in California and Colorado for many years.
A California native whose hometown is Los Angeles, Arthur moved to this area with encouragement from her sister who had settled in Asheville and found it a good place to live.
Arthur not only made a geographical transition but also a career move from her profession as a writer and teacher to the real estate business after living in Asheville for a time.
Arthur had an aunt and grandfather whom she admired who worked in real estate. Her aunt, who had moved from working as an actress to real estate, told Arthur that she would also be a good Realtor because of her affinity for people.
After being recruited by DixonPacifica, a locally-owned boutique real estate firm, Arthur embarked on her new career nearly four years ago.
"Starting any business is tough," she said. "A lot of it is working and just showing up … being there for people."
Real estate is not about houses—but about people, Arthur observed.
Like most businesses, it takes about two years to become established, she noted.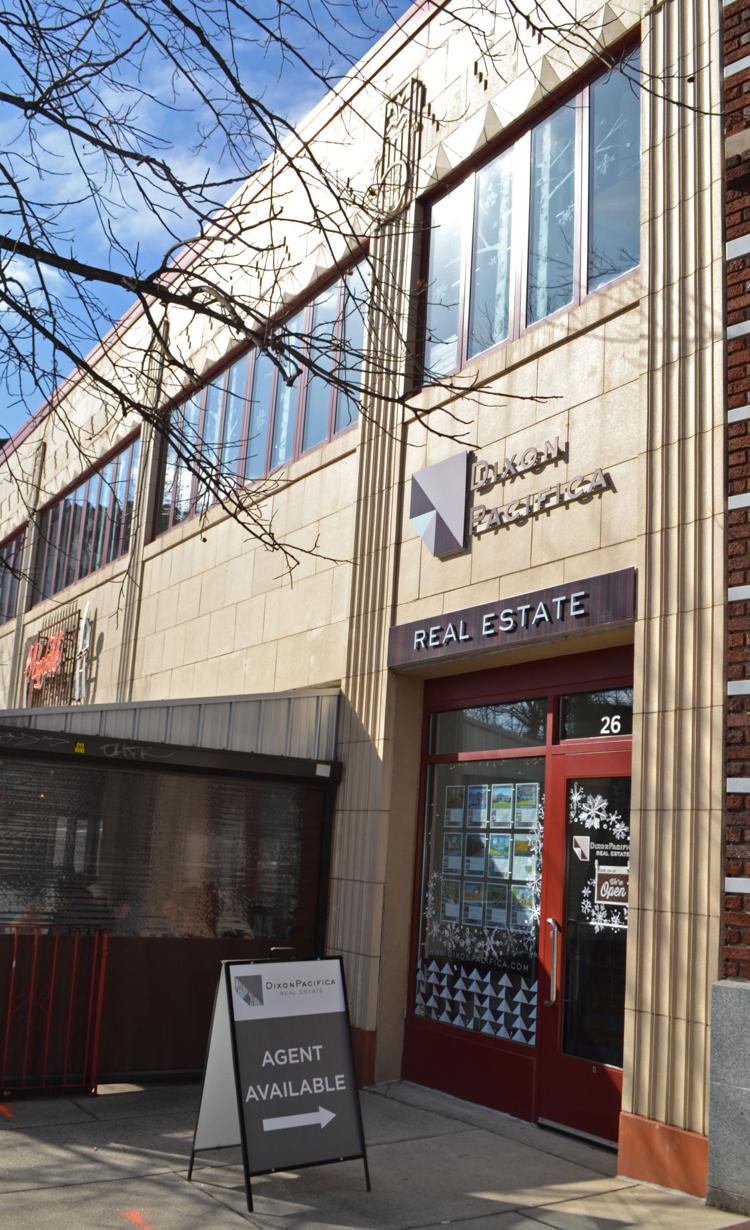 "At this point, things are really starting to pay off," Arthur said.
Along with her career as a real estate agent, Arthur also is involved with charitable work. For several years she has been donating to and volunteering at Arms Around ASD (autism spectrum disorder) in Asheville where she teaches a type of Tai Chi weekly.
Arthur also has started a Meetup group in Asheville for people who are 55 years and older to offer them social opportunities.
DixonPacifica Real Estate has a team of real estate agents who serve Asheville, Hendersonville, Biltmore Forest, Black Mountain, Arden, Montford, Weaverville, Fletcher, Candler, Waynesville, Canton, Mars Hill, Mountain Air, and Alexander and the counties of Buncombe, Henderson, Haywood, Madison, and Yancey. The company focuses on residential and commercial sales, property management and new development marketing.
The downtown office is at 26 College St. For more information, visit the website at www.dixonpacifica.com or call 828-232-4030
To reach Arthur directly, call 828-713-0078 or send an email to Suzanne@dixonpacifica.com.