No one questioned Bob Turner when he showed his fourth-graders a special kind of tree growing on his land.
"There it is kids, the carrot tree," he said pointing at some carrots he had tied to the branches of a young maple tree just a couple hours before they arrived for a farm tour. As they walked on to the garden he bent down and pulled a fresh carrot from the ground. The children scrunched their noses, watching in amazement as their food emerged from the muddy soil beneath their feet.
"They looked like they were a bit concerned that food came out of the dirt like that," he recalled. "I think they preferred carrots from trees because it was cleaner."
It seems we're all a little disconnected from our food.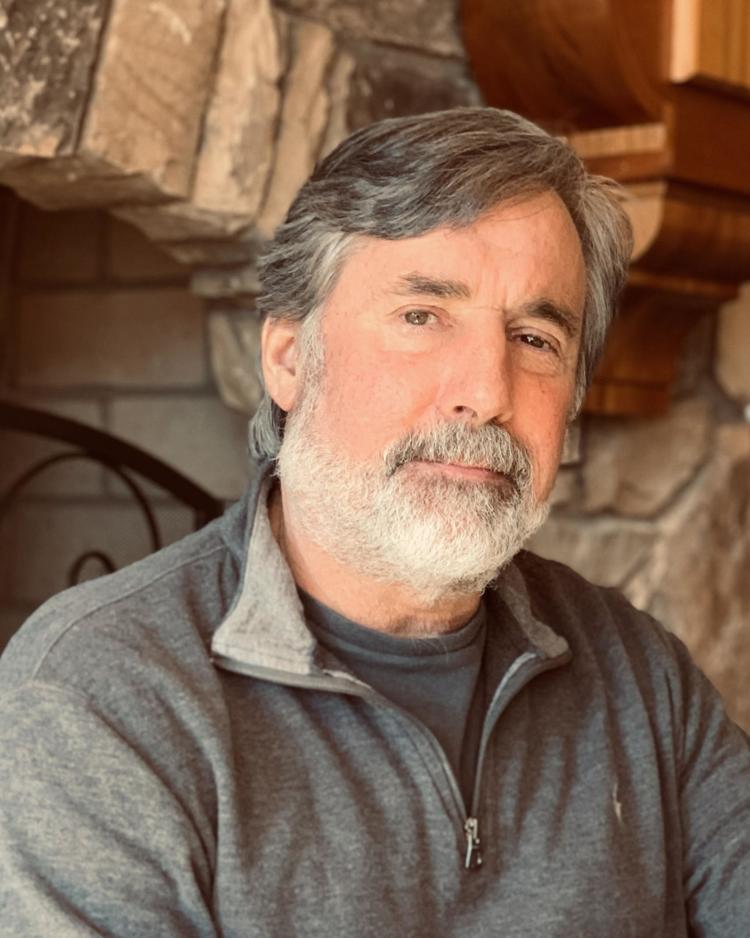 In his book, "Carrots Don't Grow on Trees: Building Sustainable and Resilient Communities," Turner discusses the importance of a locally sourced diet, citing a number of troubling statistics that shed light on the lack of understanding consumers possess with regard to the origins of their food.
According to Turner, approximately 20 percent of our food - one out of every five bites - is imported from another country. Many people don't realize everyone eats apples from New Zealand, poultry from China and a number of other imports shipped from countries like Mexico and Central America. The amount of food imported by the United States is only expected to increase over the next decade, so that 75 percent of fruits and about half of our vegetables will come from a foreign nation.
"Most people don't know where their food comes from," Turner said. "Food just shows up at the grocery store but we have no idea how it got there or where it came from."
Turner's interest in sustainability stems from his entrepreneurial past. Prior to purchasing Creekside Farm with his wife, he owned several companies that sourced materials from all over the world. After taking a closer look at the facts behind the figures, he quickly realized he wasn't alone; the food industry was also looking to foreign countries as a means to source their products.
The results were astounding. Considering the fact that the unwanted effects of global food competition are already coming to fruition — the constant threat of agroterrorism as a result of centralized processing facilities looming over the head of American civilians, childhood obesity rates on the rise and an overall decrease in profitable farms, to name a few — Turner decided to use his farm as a way to make a difference.
Three years ago, in an effort to feed as many members of the community as possible, Turner employed the use of a Community Supported Agriculture (CSA) program where "the farmer and the community freely tie their fates together," said Turner. "The people support the farmers financial needs while the farmer grows the healthy food to support the community."
The concept is simple: individuals buy a share at the beginning of the season in exchange for access to a portion of the farmer's produce. If someone doesn't show up to claim their box on pick-up day, their share is taken down to MANNA FoodBank for distribution.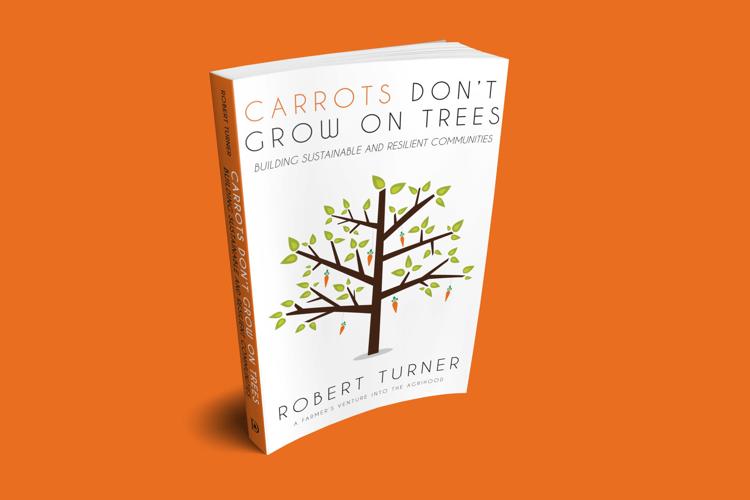 "We're trying to put food in the hands of people who really need it … We're really trying to expand that within our community," Turner said. "If everybody doesn't have access to healthy food, how just is our society, really? So many people are hungry right now in our area."
Last year the Creekside Farm CSA program fed about 65 households. This year they anticipate the number will jump to 85, equivalent to approximately 200 people, from their small farm in Arden.
Turner and his wife also purchased a one-room schoolhouse built in 1924 — a building adjacent to the farm that came fully-equipped with a commercial kitchen - naming it the Creekside Education Center. Here the couple hosts regular farm-to-table dinners for CSA members in addition to offering classes with subjects ranging from cooking and canning to beekeeping and gardening.
"That's what builds community — people coming together to share and celebrate food," he explained. "And it's part of the mission at Creekside Farm — to make sure everybody around us has access to education and healthy food as much as we can."
In Buncombe County, the average age of a farmer is 59 years old, on par with the national average. Within the next decade, Turner expects half of our farms will turn over to a new generation, but the high prices of land, as a result of an ongoing influx of newcomers, acts as a barrier to entry for eager farmers looking to make a sustainable living.
Though Turner's book focuses on the implications of a society failing to emphasize the importance of locally-sourced food (an issue he's worked to address in his daily routine), he also highlights the importance of the community itself in creating a healthier lifestyle.
In response, Turner developed an "agrihood" - a neighborhood where an organic farm and agriculture are the focal point and central feature of the community. The agrihood trend has become a popular alternative for those seeking a lifestyle with a strong connection to healthy food and nature.
"It's just an idea that might help save some farmland. Otherwise it's just all going to get developed without any consideration of farming and food production," Turner said. Creekside Farm decided to leave four-fifths of the property open for farming, while developing just one-fifth of the land for homes as a way for people to find a connection.
"There is a growing segment of the population that wants to connect with the farm and a healthier, agrarian lifestyle. They may work in town, but they like the idea of coming home to the farm."
According to the World Health Organization, three fourths of all premature deaths will be attributable to a person's environment and his or her corresponding interaction with that environment. New urbanism is a concept used to mitigate this problem through restructuring communities and giving people access to better food, more exercise and a healthier lifestyle overall.
Turner explained people have begun to realize that the growth of sprawling suburbs, which have been rapidly developing for more than a half century, has largely been a mistake.
"We covered farmland with endless rooftops," he said. "That's not good for the environment and it's not good for people. It isolated us, where nothing is walkable, and made us dependent on the car and on fossil fuels to get anywhere."
"New urban planners realized that they needed to create communities that are condensed, mixed use (where homes and businesses are closer together) and walkable, and that offered experiences where people could connect with each other."
Biltmore park is featured in Turner's book as "a near perfect example of new urban design."
He also cites Biltmore Lake as another model community for the concept of new urbanism, offering its residents ample opportunity for exercise and socialization - all part of a positive trend reflecting a stronger awareness for health and well-being.
As the public becomes more educated about the issues surrounding farms, food and lifestyle, the greater the impact we'll have on our community health and well-being.
"How we source food and what we're eating is killing us," Turner said. "The good news is people are waking up to the importance of diet and exercise. It's something that we need to keep pressing to make sure that more people really understand. And everybody everywhere should be growing some food locally, if nothing else just so we don't forget how to do it - and we keep the knowledge for future generations."
A book talk and signing is scheduled for 3 p.m. on March 2 at Barnes & Noble Booksellers located in Biltmore Park. Individuals will have the opportunity to meet the author and purchase a copy of "Carrots Don't Grow on Trees: Building Sustainable and Resilient Communities."
Visit www.eatyourview.com for more information.