Asheville Buncombe Community Christian Ministry (ABCCM) marks the 32nd year of North Carolina's longest-running Nativity production, Return to Bethlehem, Dec. 6 - 9 at Groce United Methodist Church, 954 Tunnel Road, Asheville.
Return to Bethlehem is an experiential theater production in which the audience interacts with more than 50 volunteer actors, dozens of local musicians, live animals, and more to reenact first century Bethlehem under Roman rule, the humble and culturally tense backdrop for the birth of the Baby Jesus.
This environmental theatre style production makes the audience part of the show when they meet the Census Taker to begin their journey in Bethlehem. Then they take a thirty-minute journey through the serpentine set on a pathway to the Manger.
Along the way, actors in the local shops, passersby, prisoners in chains, or in the Temple children speak of the common rumors of rebellion against the Romans and an uncommon and barely believable rumor that their Savior could be in the city right now as a helpless baby in an animal pen.
Prophets cry out, Roman soldiers order people to move along, live animals sound off, and music plays as the audience is shepherded towards the end to town. The sounds and lights dim as the audience hears the soft sounds of a real baby and its parents in the Manger. There, like the young couple, they can ponder Christmas.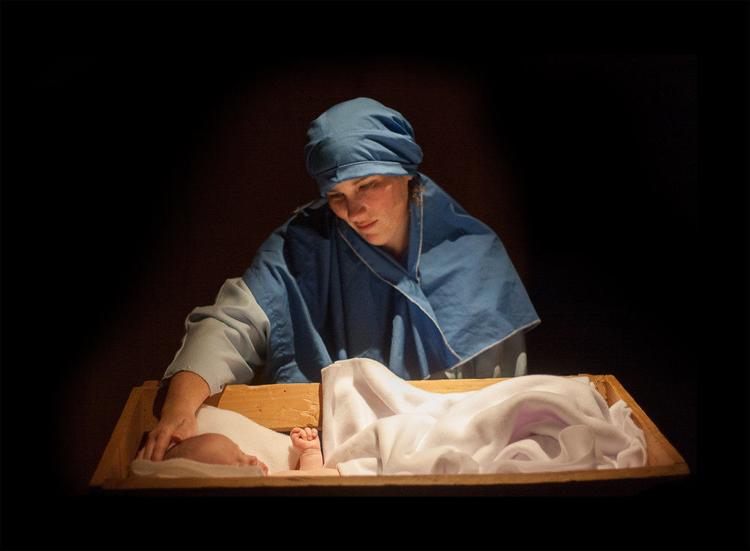 Volunteer actors and musicians are still needed for the production. To be a part of making Bethlehem come alive, you can assist with setup, stage decoration, or even play a role in the performance. To volunteer, call Brad Owen at brad.owen@abccm.org, or call 828-259-5326.
For 32 years, Return to Bethlehem has been ABCCM's gift back to the community from its staff and its 280-member churches to make this a lasting Christmas tradition for all. The production is free and open to the public during its four-day run.