Tom A. Jerman, a resident of Biltmore Park in Asheville has published a book telling the comprehensive history of St. Nicholas and the world's midwinter gift-givers.
The book, titled "Santa Claus Worldwide: A History of St. Nicholas and Other Holiday Gift Bringers" showcases the extreme diversity in their depictions as well as the many traits and functions these characters share.
Jerman got the idea for the book after collecting Santa Claus figures for decades and wanting to learn more about them.
"The reason for the book was that after I had become a serious collector and started to buy and sell I realized I needed to learn more about Santa Claus and the different figurines," Jerman said. "I began buying collectors' books, and had free time because I was planning to retire. I quickly realized most of the books were too general to be useful, out of date, and inaccurate."
In the book, Jerman tracks the evolution of these figures from the tribal priests who presided over winter solstice celebrations thousands of years before the birth of Christ, to Christian notables like St. Martin and St. Nicholas, to a variety of secular figures who emerged throughout Europe following the Protestant Reformation.
The book also explains how the popularity of a poem about a "miniature sleigh" and "eight tiny reindeer" helped consolidate the diverse European gift-givers into an enduring tradition in which American children awake early on Christmas morning to see what Santa brought.
Although the names, appearance, attire and gift-giving practices of the world's winter solstice gift-givers differ greatly, they are all recognizable as Santa, the personification of the Christmas and Midwinter festivals.
Despite efforts to eliminate him by groups as diverse as the Puritans of seventeenth century New England, the Communist Party of the 20th century Soviet Union and the government of Nazi Germany, Santa has survived and prospered, becoming one of the best known and most beloved figures in the world.
The history of how Santa developed, however, has often been ignored, inaccurately conflated with the legend of St. Nicholas, fabricated under the guise of children's stories or historical fiction, and, in one particularly significant case, subject to a significant error by one of the nation's leading experts on St. Nicholas that has gone unnoticed for 70 years.
The product of years of exhaustive historical research, Santa Claus Worldwide is the first legitimate history of Santa Claus in more than a decade, and the first history in more than a hundred years to provide a comprehensive look at the Yuletide gift-givers throughout the world.
The name "Santeclaus," the bearded German gift-giver who descended down the chimney and left gifts in stockings hung out on Christmas, and a new element–a sleigh pulled by a flying reindeer–were united in 1821 by publisher William B. Gilley in a children's book called The Children's Friend: Part III A New-Year's Present to the Little Ones from Five to Twelve.
In 1822, Clement C. Moore, a neighbor and customer of Gilley, wrote a poem for his children based on Gilley's book. Although the book disappeared from public knowledge until it was rediscovered roughly a hundred and 20 years later, the story lived on in Moore's poem, "The Night Before Christmas."
"I planned an introduction about the history of Santa, and at some point I had 250 pages about Santa. My editor and I decided it made more sense to write a history of Santa, which would have broader appeal, and then a collectors guide," Jerman said. "As I got close to finishing the history, an English professor published a book about who wrote The Night Before Christmas, which I thought I needed to address. For good or ill, I approached it like the lawyer I am, and wrote 250 pages about why thus was wrong. My publisher, McFarland & Co., in Jefferson, decided these were really two different books, and they were right, so I finished the history of Santa and started on "who wrote the Night Before Christmas. I hope to finish that by spring of 2021," Jerman said.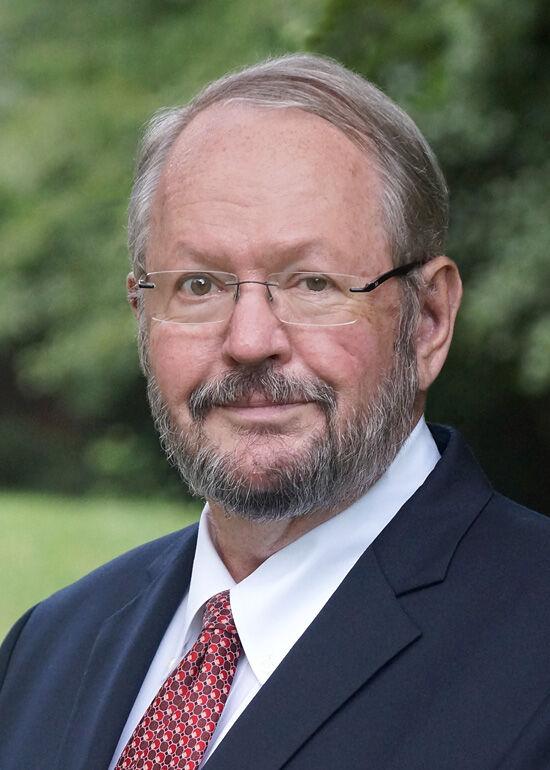 About the author
Jerman obtained bachelor's degrees in philosophy and journalism and a juris doctorate degree from the University of Utah. He was employed as a copy editor with The Salt Lake Tribune between 1974-78, and practiced labor and employment law with two of the nation's largest law firms for 35 years. In 2015, he took early retirement to pursue his desire to write something more interesting and enduring than legal treatises. After five years of work, Tom published Santa Claus Worldwide: A History of St. Nicholas and Other Holiday Gift-Bringers, a comprehensive history of the world's midwinter gift-givers, in May 2020.
Tom had been a serious collector of Santa Claus figurines and ornaments for 35 years, amassing a collection of some 4,500 figurines and ornaments and thousands of antique postcards printed between 1900 and 1910–a collection that required constructing another floor on his Asheville home.
"I think most men from childhood have a desire to collect things, and it could just as easily have been comic books or stamps or antiques or sports cars (except I could not have afforded them)," Jerman said. "For about 30 years, I collected cooking magazines."
The hallmark of Tom's collection, and what prompted him to write Santa Claus Worldwide, is the enormous diversity of figures–temporal, geographic, historical, size, attire, date of gift-giving, mode of travel, etc.–all of whom are nonetheless immediately recognizable as "Santa."
Santa Claus Worldwide is the first volume of a planned trilogy that will include a volume on the authorship of "The Night Before Christmas" and a volume on collecting Santa Claus figurines.
If all goes according to plan, the second volume will be published in 2021, the bicentennial of The Children's Friend, an 1821 children's book that created the original version of "Santeclaus," a bearded gift-giver who rode a sleigh pulled by flying reindeer, entered homes through the chimney and left presents in stockings the children had hung the night before.
The third volume, currently under construction, will be a guide for individuals who collect Santa Claus figurines and ornaments.
To follow Jerman's blog to purchase his book, visit https://acollectionofsantas.com/product/santa-claus-worldwide-a-history-of-st-nicholas-and-other-holiday-gift-bringers/.