As dusk settles, Nature Connects: Art with LEGO Bricks will be brought to light as part of the Arboretum's ArborEvenings summer after- hours series.
Starting Thursday, July 9, the Arboretum will be extending the dates and times of ArborEvenings. The event will be held every Thursday, Friday and Saturday, July through September, from 8 to 11 p.m. (some exclusion dates apply, please check website for details).
Visitors will sip and stroll through the Arboretum's beautiful gardens and discover the illuminated LEGO Brick sculptures while listening to live music amongst flowers and friends.
Sweet and savory snacks are available for purchase from the Arboretum's Bent Creek Bistro along with alcoholic and non-alcoholic beverages. A special admission price of $5 per person is required, collected at the door. Parking fees do not apply.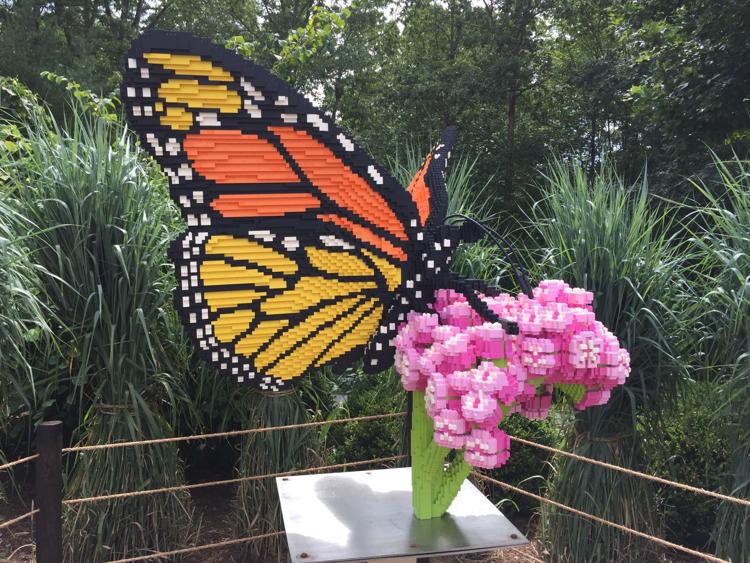 ArborEvenings will also raise a special glass this year to those who are affected by the COVID-19 crisis. Ten percent of all proceeds from this year's event series will be donated directly to MANNA FoodBank, the Feeding America food bank serving over 100,000 people facing hunger across 16 counties of Western North Carolina.
Members of The North Carolina Arboretum Society will also have the opportunity to attend a special "Membership Connects" ArborEvenings event on the third Wednesday of each month, July 15, Aug. 19 and Sept. 16, from 8-11 p.m.
This event is only open to Arboretum Society Members and their accompanied guests; entry fees will be waived with a valid membership card.
To further support MANNA FoodBank, the Arboretum will have a food collection bin on-site for Arboretum members to donate to at the "Membership Connects" nights. A list of recommended foods can be found on the Arboretum's website, ncarboretum.org/events.
For more information about the Arboretum or Nature Connects, please visit ncarboretum.org or call 828-665-2492.