The Asheville Christian Academy girls basketball team secured their first conference road game of the week by knocking off Asheville School 59-33. The Blues kept things close in the first quarter but the Lions outscored the Blues 19-5 in the second to comfortably take a 29-12 halftime advantage.
ACA cruised in the second half and were led in scoring by junior Caroline Sikkink who finished with 16 points. Sophomore Nahndi Smith added 15 points while 8th grader E.P. Sluder had 14 points.
The Lions traveled to face conference opponent Rabun Gap in the weeks second game and produced their best defensive performance of the year preventing the Eagles from scoring in double figures in any of the four quarters. E.P. Sluder led the Lions with 10 points. The Lions made just enough three pointers to outlast the Eagles going 8 for 22 from behind the arc compared to the Eagles who hit only 3 of 13.
The two conference wins last week bring the Lions' record to 7-7 overall and 3-0 in conference play. They play at home this week with games against Legacy Charter and Wesleyan Christian Academy.
The ACA boys team followed both wins by the girls with hard fought victories of their own. The Lions played the Blues to a 15-15 first quarter tie but a twenty-three point second quarter gave the Lions a little breathing room at the half. A strong performance by the Blues in the third quarter closed the gap eventually cutting the lead to three points before the Lions made their final push. The Lions executed proficiently on the offensive end in the fourth quarter and secured the 69-57 win. ACA was led by junior Tyler McKinney who finished with a career high 36 points.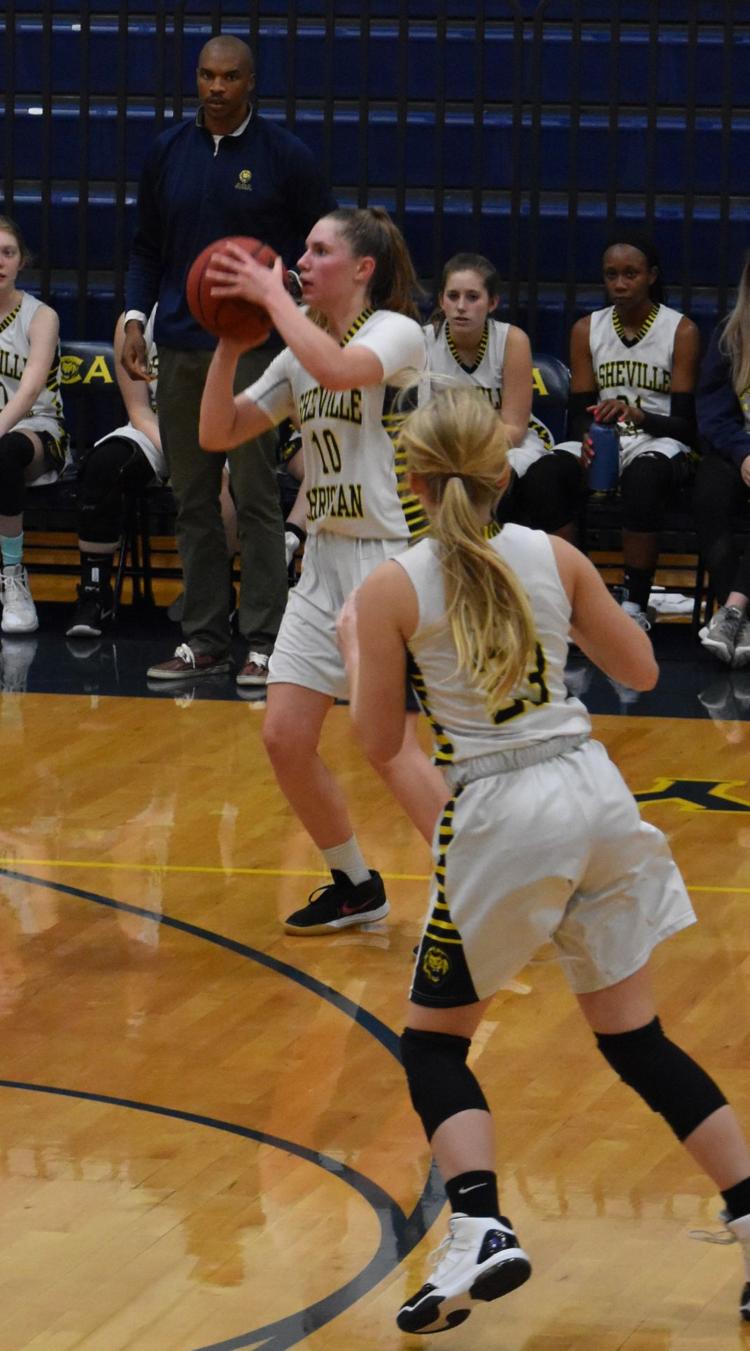 Against Rabun Gap, the Lion boys team was fueled by the 21 first half points put up by senior Raishaun Brown. However, early in the third quarter the Lions found themselves down 40-32. A shift to a full court man press turned the tide for the Lions who managed to cut the Eagle lead to 40-39 in just three short possessions. ACA finally took the lead with a Kavan Horton three pointer and made free throws down the stretch to secure the 64-61 conference win. Brown led the Lions on the night finishing with 27 points while McKinney added 22 points.
The ACA boys team is now 11-7 overall and 3-0 in conference action. They take on both Legacy Charter and Carolina Day and at home this week. For more information about ACA athletics visit www.ashevillechristian.org or follow the Lions on twitter @ACAAthletics.