Grateful Steps Publishing House announces the arrival of "Office in Back," a new book by Western North Carolina author Linda L. Harley.
The subtitle tells the importance of the book by this marriage counselor: "Falling in love is the easy part. Negotiating the living is the hard part." 
The male partner in the couple, C.J., is the narrator of the book, giving the reader a rare opportunity to "get inside the head" of a man struggling to understand how he can save his second marriage from the same fate as his first.
C.J. faces the harsh reality he could become a two-time divorcé. He chalked up his first marriage as a mistake and simply let Cullen walk away without a thought to reconcile, despite telling her on their wedding day, "This was the best decision of my life." Yet, the words he is hearing from his second wife, Leeta, are hauntingly familiar: 
"It's hell fighting like this!
I won't do this anymore! What's happened to us? 
You're not the man I married. We hardly speak anymore, 
much less do anything together."
But what if his first marriage  wasn't a mistake? What if he has just made the same wrong steps in both marriages? C.J. had vowed to Leeta, "Till death do us part" and meant it. However, C.J. fears that at the rate they are going, their death and parting might not be due to old age but due to their own rage.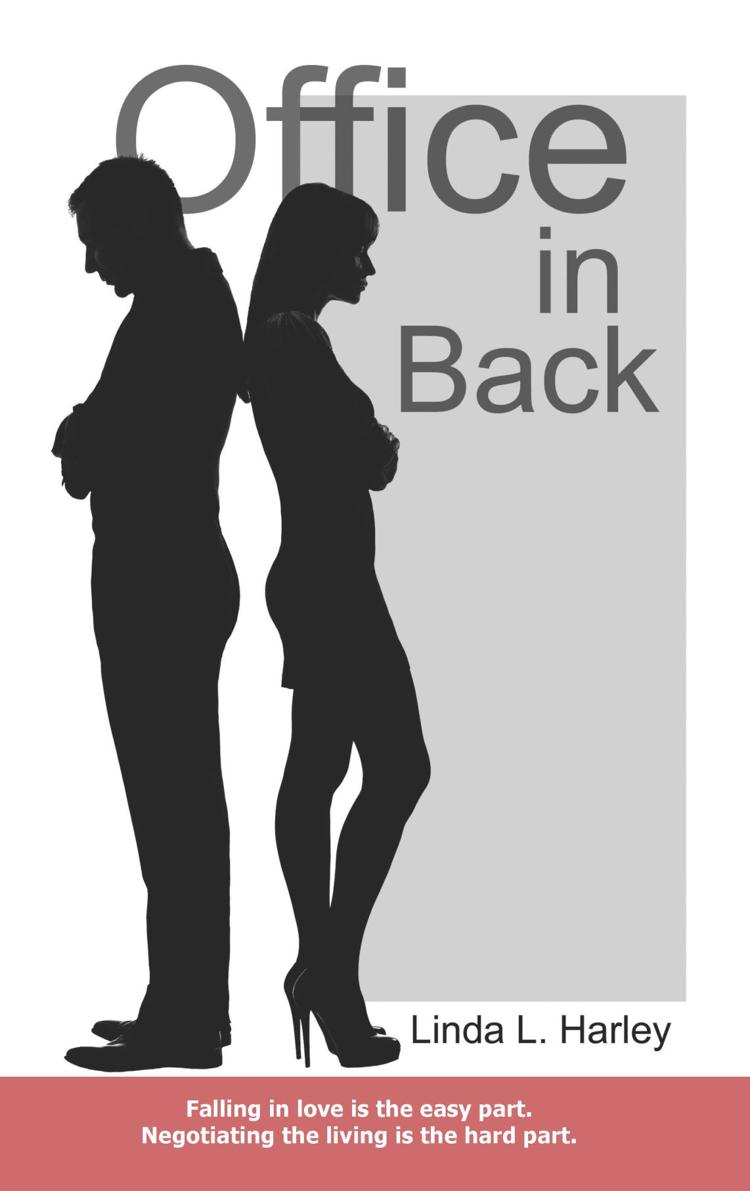 One morning after another raucous fight with Leeta, C.J. is jogging down familiar streets, wondering, "What exactly went wrong between Leeta and me?" In the midst of his ruminations, a sign he had never noticed before catches his attention:
Jane H. Levy, 
Licensed Marriage and Family Therapist.
Office in Back.
Leeta skeptically agrees to join C.J. in counseling. And thus begins C.J.'s journey, as he desperately struggles not to have another failed marriage to a woman he loves.
Linda L. Harley is a North Carolina Licensed Clinical Social Worker and a North Carolina Licensed Marriage and Family Therapist, bringing over 30 years of experience to individuals, couples and families/stepfamilies. She lives in Hendersonville, with her three horses, one dog and a cockatoo.
The paperback book can be purchased at the Grateful Steps Bookshop and other area bookstores. It may also be obtained online at www.gratefulsteps.org, at www.un-limitedperformance.com, at www.Amazon.com and at www.barnesandnoble.com. For more information about the book or its author, visit www.gratefulsteps.org or call Grateful Steps, 828-277-0998.
Meet the author at her book launch at Elizabeth Leigh Inn, Hendersonville, on Sunday, Sept. 30, 2018, 2—4 p.m. Refreshments and beverages are provided at this free event.