Forty of Asheville's top professionals were the star of the show on Thursday, Sept. 27 when the The Biltmore Beacon hosted the seventh annual 40 Under Forty event.
The event honoed 40 Asheville residents who have made a difference in their respective fields — who truly go above and beyond.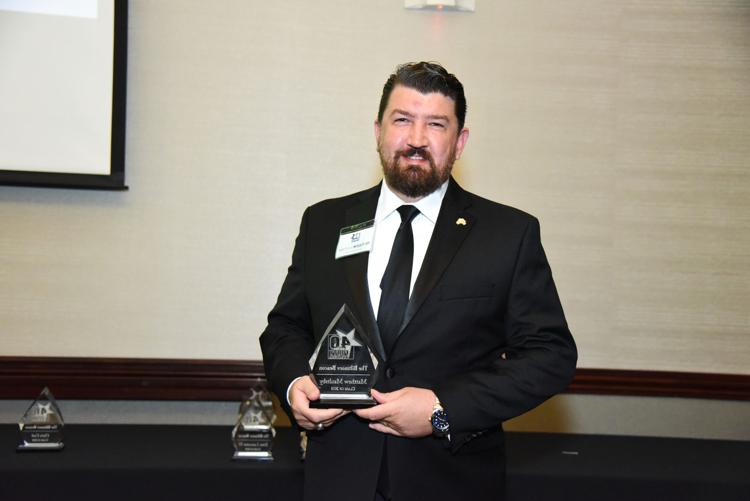 The honorees this year were Samuel Abrams, Benjamin Aiken, Britt Allen, Corey Atkins, Jennifer Balkcom, Lindsey Bnadad, Barbara Bowers, Aimie Burns, Michael Burris, Jessica Coffield, Savannah Constance, Rebecca Crandall, Mark DeVerges, Corinne Duncan, Paul Ellis, Tiffany Ellis, Christina Franklin, Catherine Funk, Zanne Garland, Kyle Gillett, Dexter Hazel, Rachel Hillhouse, TJ Hollars, Jaclyn Kiger, Aaron Ledford, Robin Lenner, Matthew Maultsby, Mike Morrell, Katherine Rhodes, Matthew Roberson, Megan Robinson, Elliott Sanger, Kristen Rigsby Smith, Emily Tebbe, Brooke Tyler, Jeffrey Wilcox, Jonathon Yeatman, Zeno Lancaster IV, Ariel Rymer, and Chris Corl.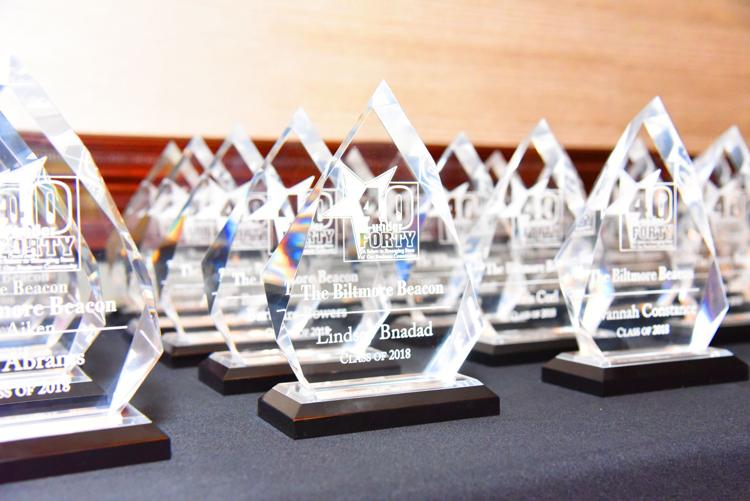 "The Biltmore Beacon's 40 under Forty Leadership Awards Banquet continues to acknowledge individuals who truly stand out in the community," said Jonathan Key, president and publisher of Mountaineer Publishing Inc. "It shines a light on the honorees who are making an impact in their field and a difference in their community but may otherwise go unnoticed."
A banquet and awards ceremony was held at the DoubleTree by Hilton Asheville-Biltmore, located at 115 Hendersonville Road in Asheville.
"We're once again glad to be at the Double Tree by Hilton," said Keri Hill, advertising and event coordinator for Mountaineer Publishing Inc. "We look forward to this event every year, and we are continuously amazed at the level of dedication we see from the professionals we interact with in the Asheville area."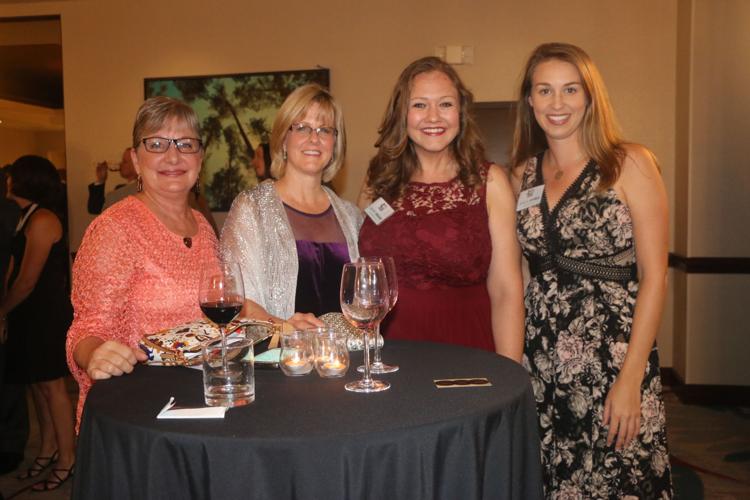 Hill noted that 90 percent of the nominees this year are involved in charitable work
"Not only are they professional in their business, they also give back to their community through various means," she said.
All honorees have been nominated from places of employment and/or service organizations. They are all 39 years of age or younger, live or work in the greater Asheville area and show the potential to be a leader in the business community for years to come.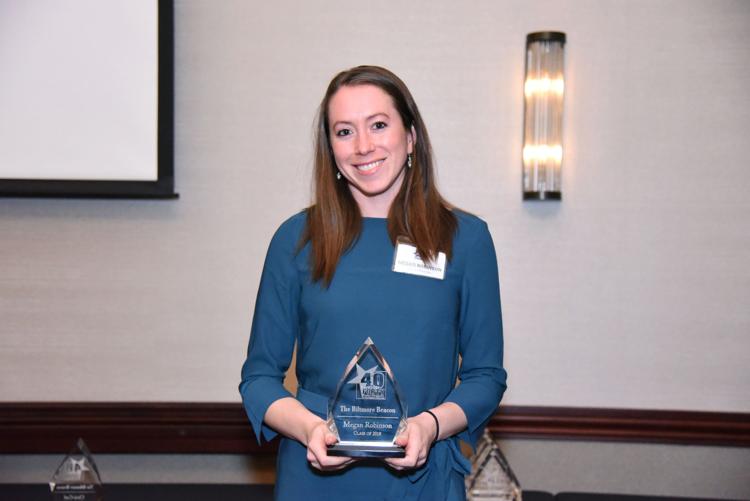 The class selected for 40 Under Forty this year is an impressive one, consisting of dozens of people who have excelled in their positions and communities. However, only selecting 40 nominees was a challenge, said Hill.
"Each year it is hard to choose 40 people because we get such outstanding nominations," she said.
This is the seventh year the event has been held. In addition to acknowledging the accomplishments of the nominees, the event has proven to be a way for nominees to develop new friendships and build a network of contacts.
"We hold this event in hopes these young entrepreneurs will connect with each other and, as a group, have a greater impact on the community than they would individually," Key said.
The keynote speaker this year will be Billy Pyatt of Catawba Brewing Company. 
For more information, visit www.40underasheville.com. Nominations for 2019 are welcome. Call Hill at 828-452-0661 ext. 32 or email khill@themountaineer.com.