Seeds and Sprouts Kids will be hosting its bi-annual kid's consignment sale, providing quality, low-cost items to families, support for Western North Carolina's growing foster care needs, and Abba's House from Oct. 6-7.
Seeds and Sprouts Kids Consignment Sale was originally organized by Sally Ann Mertens and Jamaica Toeung of Fletcher in response to the needs of Western North Carolina's growing foster system - a direct result of the national opioid epidemic - and the associated need for affordable children's items, ranging from clothes to furnishings through their local church home, Biltmore Church.
Through their faith-based community and active participation in the foster community, Mertens and Toeung banded together to create Seeds and Sprouts Kids. The sale generates awareness and offers resources for the foster care community in Western North Carolina.
"We wanted to do something for the greater good of our community," said Toeung. "There are consignment sales in the area, but we realized there also needs to be one that can be used to help the community and that can directly impact this crisis."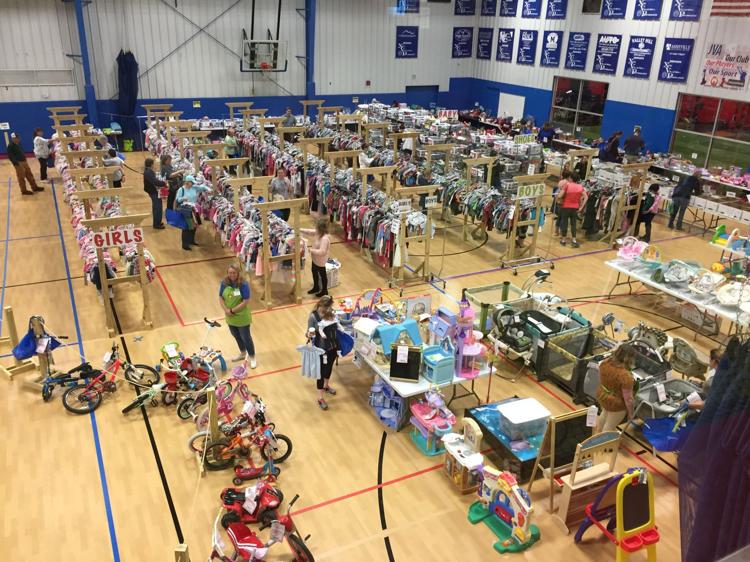 Seeds and Sprouts Kids' first consignment event in the Spring hosted over 150 consignors, provided over 800 items for free to 25 foster families in the community, fully stocked two foster closets, and provided kids items for Abba's House — a program supporting mother's recovering from opiate addiction through WNC Rescue Ministries.
While Seeds and Sprouts Kids offers competitive selections and pricing with similar consignment events, the difference is that they directly support the WNC foster care system.
"Foster families who are registered with us can come in at the end of the event and shop donated items for free," said Mertens. "Remaining items will go directly to local foster closets and straight to the foster children in our area who are most in need. Finally, a portion of our profits will go to supply area foster closets with needed items that are not often donated, like baby formula."
For sellers who are interested, consignors can register online and generate price tags for their wares, including high-quality children's clothing (infant through size 16) and shoes, maternity clothes, toys and play equipment, books, car seats, infant care items, video games, and infant and kid furnishings, among other items. Consignors pay an $8 participation fee, which goes to the rental of the event property, and earn 70 percent of the selling price, but can earn up to 80 percent for referring friends to sign up.
The event also offers a unique service to consignors - Valet Tagging. For those who register for the program, volunteers create, print, and attach price tags to items, which are then stored and placed on the sales floor for sellers who do not have time to tag their items. Sellers schedule a time and location to drop off their items to be tagged, with consigners earning 40 percent of the selling price, taggers receiving 30 percent, and the sale receiving 30 percent. This service garnered immediate and strong interest, quickly filling for the Spring sale and rapidly filling for the Fall sale, as well, because it allows seamless participation for busy families and moms who want to participate as consignors. Seeds and Sprouts will price the items, store, and set up during the sales event.
This year, they will offer a "Drop and Run" service where consignors who select "donate" for any items that do not sell can participate in the expedited drop off "Drop and Run" process, where volunteers inspect the items and place them on the floor versus the consignor having to wait in line for inspections and then set up their space.
Also new for volunteers, Seeds and Sprouts will waive the $8 consignor fee and the volunteer will be able to get an invitation to shop the event's presale and early access to the 50 percent off day.
All consignors and volunteers will have the opportunity to shop early at the pre-sale event Friday, Oct. 5, with public sales taking place from 8 a.m. to 8 p.m. on Saturday, Oct. 6. A 50 percent off public sale will take place Sunday, Oct. 7, from noon to 3 p.m., and a foster family free shop of donated items from 6 p.m. to 7 p.m. Licensed foster families must pre-register with Seeds and Sprouts Kids online.
The event will take place at the Xcel Sportsplex in Fletcher. Shoppers can use cash or card for their purchases, and an ATM will be available onsite during the event. Registration for consignors and volunteers is open through Sept. 30.
For more information, to register or make a donation, visit www.seedsandsproutskids.com, or www.facebook.com/seedsandsproutskids.