Up until the age of 4, Erick Alvarado Abrego was a normal child.
Today he has a new normal —living with Leukemia.
Abrego hit all of his learning steps on time, he grew at the normal rate and he rarely fussed or got sick as a toddler.
So it was very strange when Abrego became very sick for months and months last spring.
The then 4-year-old continued to battle fatigue, fevers, ear infections, paleness, headaches, swollen lymph nodes and more — so his mother, Natalia Guerrero, 26, was insistent on finding the right diagnosis.
Convinced that Erick didn't have the usually fevers contracted from daycare, Guerrero took him to the doctor on a regular basis - but his sickness kept coming back.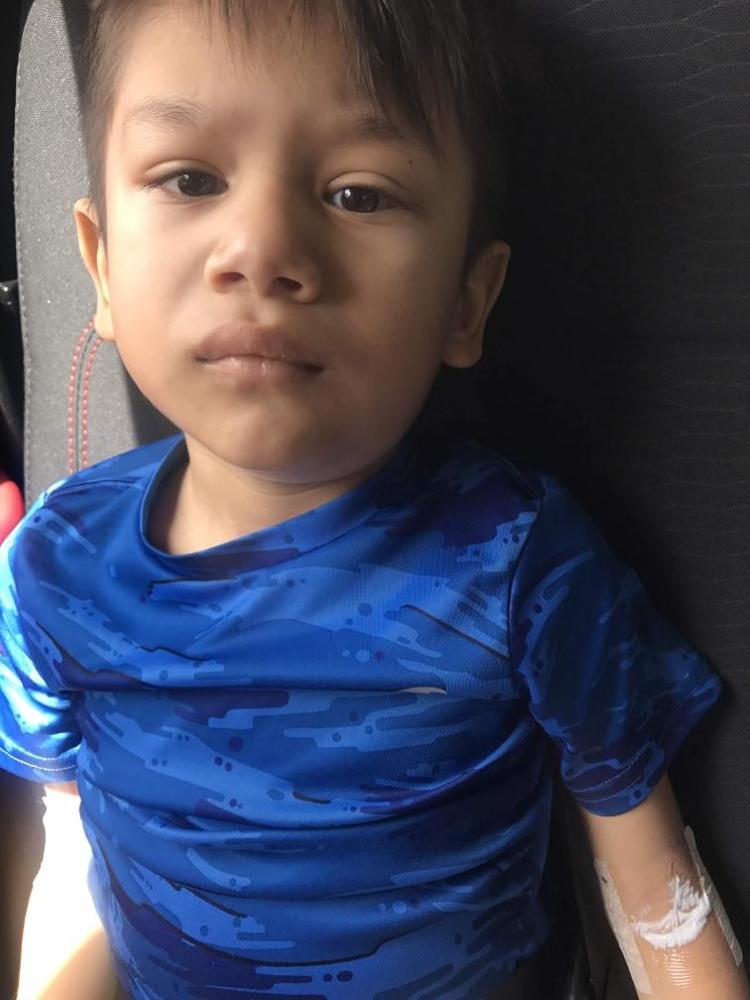 In June of 2017, she finally noticed a large bump on his left jaw, and Erick went in for blood work at Mission Hospital. Several hours later, Guererro and her husband Luis received some upsetting news about Erick.
The doctors told the family that Erick needed a blood transfusion because he had Acute Lymphoblastic Leukemia. This set the 25-year-old mom into a panic attack. 
"After that I don't remember anymore," Guerrero said. "I felt like the whole world came crashing down. I just remember the room was getting smaller. I felt like I needed to throw up but I couldn't breathe."
Acute lymphoblastic leukemia occurs when a bone marrow cell develops errors in its DNA.
Erick's leukemia was one of the most common types - and it's curable, with an 80 percent survival rate. This put things in a more positive light for the family. But Erick and his parents had a long road ahead of them.  
"It made us feel better that he had a high chance of survival," Guerrero said. "Ever since he was diagnosed, he's been a very strong kid."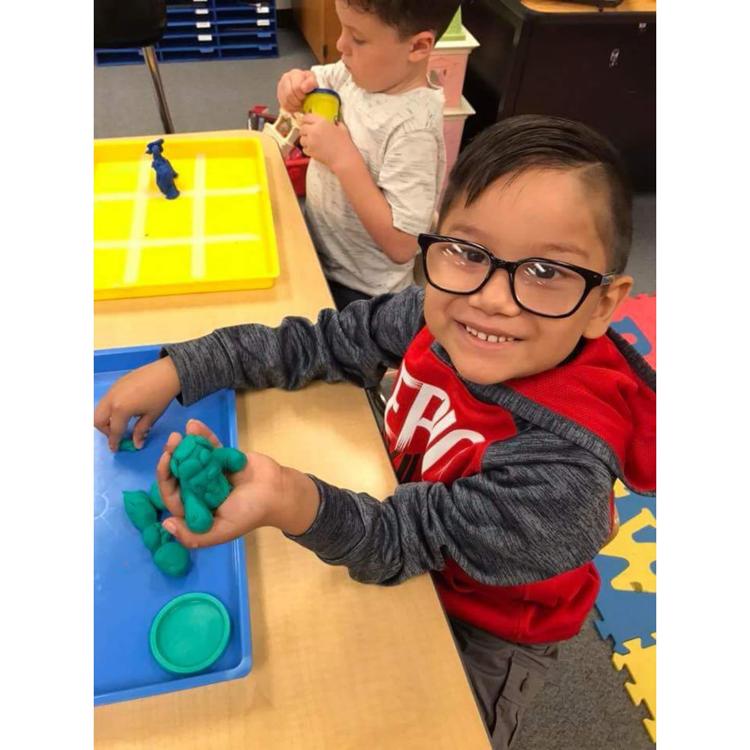 For the first step, Erick had to have a blood transfusion, but his weak veins wouldn't accept the needle. It took an hour and a half to get the needle to stay, after Erick was poked around 100 times. 
"Imagine a 4-year-old who doesn't know what's going on," Guerrero said. "I remember him crying, and I just had to hold him and tell him everything was going to be alright." 
Chemotherapy
It was an emotional and tiring week at the hospital right after the family learned about their future lifestyle with Erick's condition.
Erick was put on chemo right away and the side effects were rough, especially when he received chemo three or four times a week in the beginning. 
By the time he was 5 last July, Erick suffered from high fevers, lethargy and nausea in the beginning months. He had a port installed for his chemo injections and had to undergo intense chemo up until February.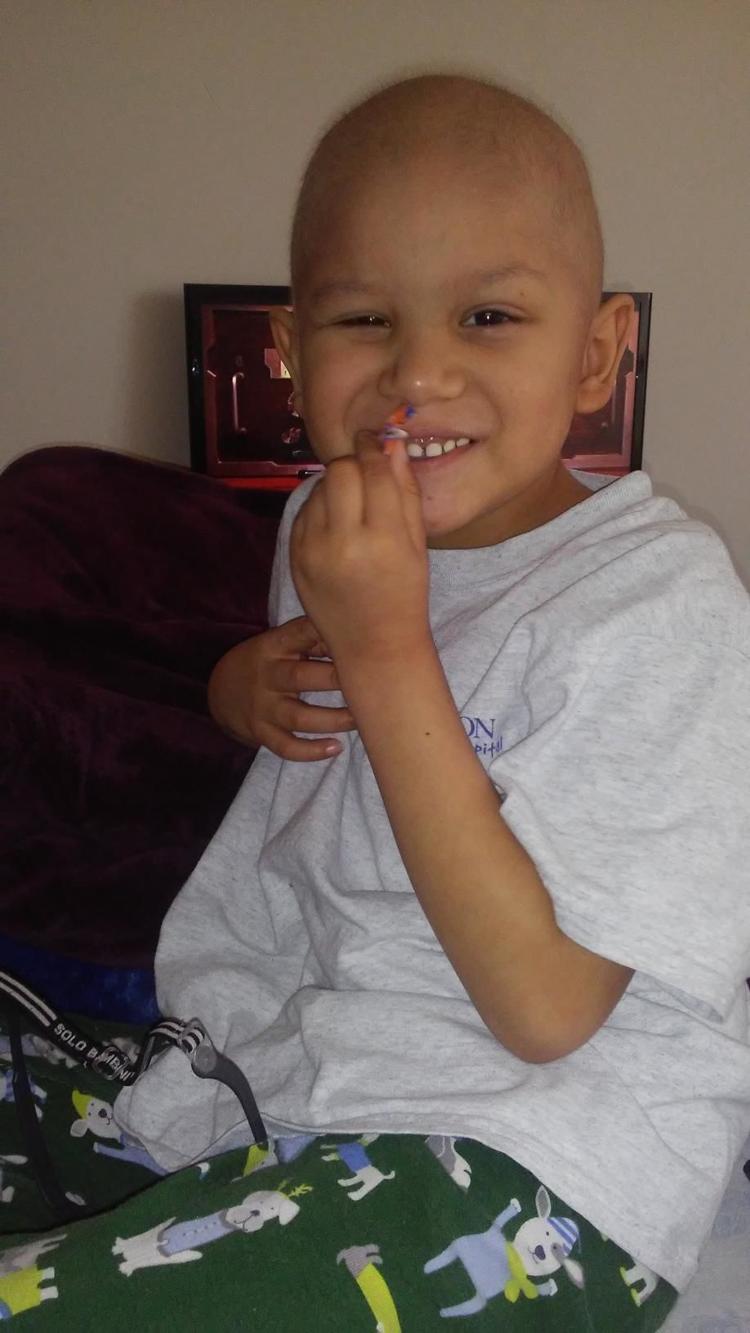 Erick also takes a steroid to help him grow despite the chemo, which could potentially damage his system. The steroid makes him hungry and moody, Guerrero says, and he craves salty foods - but only when his doesn't feel nauseous.
Erick takes two different kinds of chemo - one is injected through his port once a month, and another form of chemo he takes orally. He also has to take a medication to support his immune system.
After months of repeated chemo, Erick started losing his hair and his parents shaved his head, which devastated him.
"His hair didn't fall out until the end of November," Guerrero said. "He didn't notice that his hair was falling out, so we had to cut it. It was painful — he kept saying, 'No I don't want a hair cut!' But we shaved his head. He was so mad — you can imagine how a very angry 5-year-old is."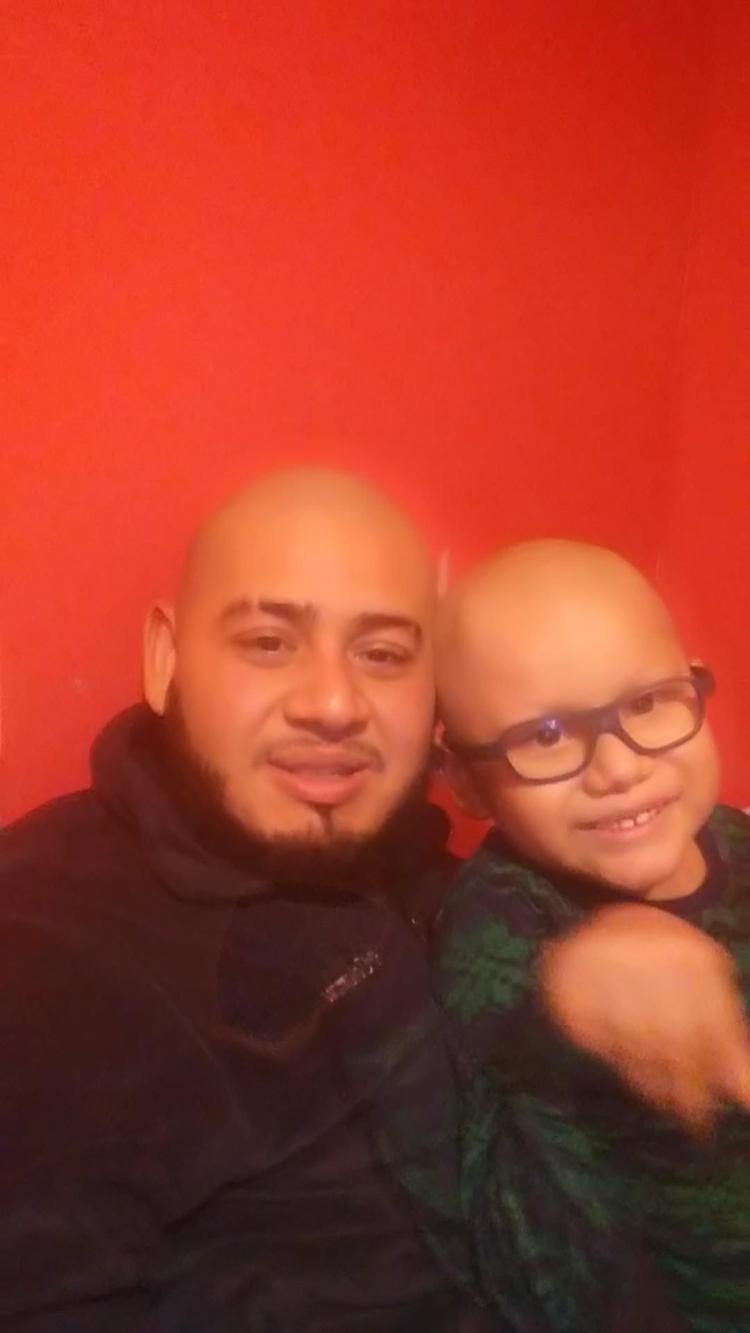 Erick's dad Luis also shaved his head as an act of solidarity. Fortunately it only took about two months before Erick's hair grew back — and now he has a full head of hair.
Erick is now used to taking a number of medications, including a dose of chemo through his port at Mission Cancer Center every month. Every third month, the chemo dose is administered through a spinal tap.
"It's hard but we're learning how to live with the new normal," Guerrero said.
Erick, who is now 6 and in kindergarten, has responded well to the treatment process — particularly taking the chemo medications. 
"He's surprised me so much," Guerrero said, adding that he still doesn't like the needle. "He's so chill, he just plays his video games and takes his oral chemo every single day. It's hard to say this, but he's already used to it. He's a very happy kid."
Guerrero said Erick's diagnosis has unified the family, if anything.
"I am doing better than before," she said. "He's happy, so I'm happy." 
Moving forward 
Erick is in "maintenance" mode now and he only has to visit the clinic for his chemo once a month. He eats most of the time, his hair has grown back and he is enjoying being a kindergartner - though he was held back a year.
Erick started kindergarten this past August at Fairview Elementary. This allowed the family and Erick to focus on his health. Erick loves school now and his teacher is very open and "full of life."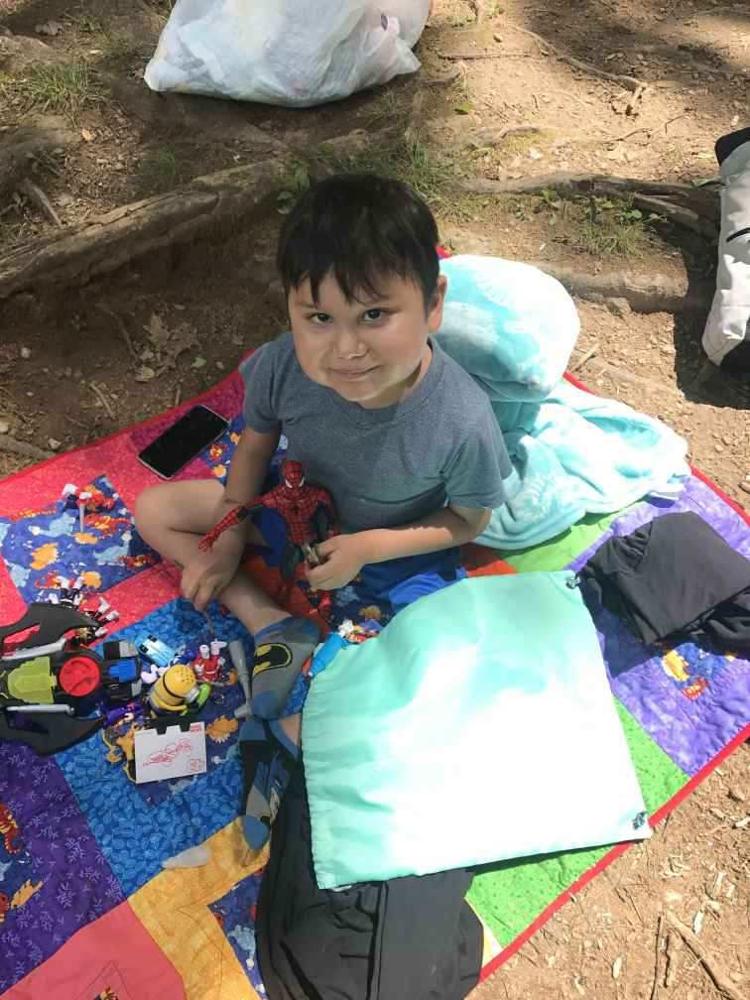 "It affects you financially," Guerrero said. "Whenever that happened, I had to stop working to take Erick to the doctor, so Luis was the one making more money. There was no way possible to work and take care of Erick."
Guerrero knew she had to be strong for her son, so she quit her job last year at RHA Behavioral Health in Asheville right after he was diagnosed. She knew taking off so much work for Erick's doctor appointments was going to be impractical. 
In addition to going to the cancer clinic, Erick also has to go to the doctor for physical therapy, optometry (he wears glasses) and even the heart doctor on a regular basis.
But Erick still is a happy child, despite the chemo and the needles and the moods from his steroids. He's shy and takes his time making friends, and his mom calls him an "old soul."
Erick loves Power Rangers and going to Target to look at the toys. He likes to play video games and watch Marvel movies when he's not at school.
The only difference is, he takes a lot of medication and he had his head shaved one time. 
"My kid has cancer but he's a normal kid," Guerrero said. "He's pretty much a healthy kid - just with cancer."