Asheville River Arts District will host its Second Saturday stroll tour on Saturday, Aug. 8 from 10 a.m. to 6 p.m. throughout the district.
On the Second Saturday of each month, the River Arts District holds gallery walks with demonstrations, workshops, live music, wine tastings, delicious food, and more. Meander the mile-long district or hop on and off the free trolley and discover all that the "RAD" has to offer.
Most studios and galleries open 10 a.m. — 6 p.m. Park once and hop on and hop off the free trolley, sponsored by Explore Asheville, throughout the district from 11 a.m.–4:30 p.m. Free Parking is available at Riverview Station, Wedge Studios, Depot Street, and Curve Studios.
For details about demonstrating artists and special events, visit www.riverartsdistrict.com.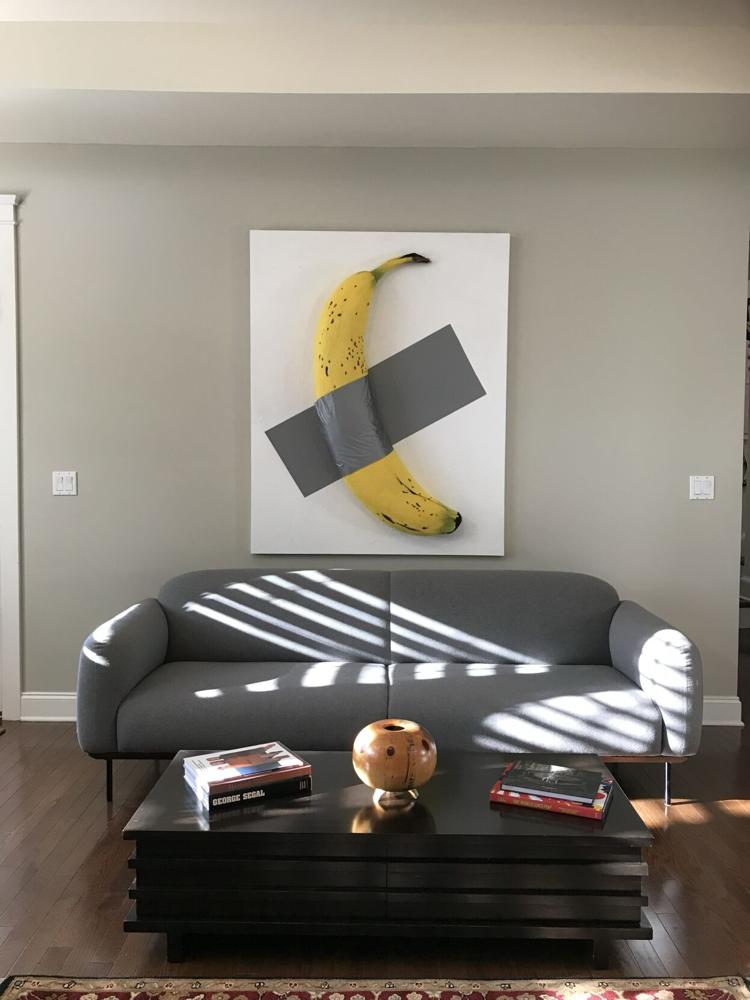 August Second Saturday Events
Riverview Station, 191 Lyman St. — 310 Art — 11 a.m. to 4 p.m.
Come see our new show all about Bananas! And, tour our newly revamped gallery with new work of 15 artists. Put on your fanciest face covering, and come for a safe space visit. Enjoy our outside garden too! Find out about our new virtual classroom, our online ebooks and videos and more!
AshevillePrintStudio — Live artists working from 11 a.m. to 4 p.m.
See Artists working using greener and safer practices in our newly renovated space.
Peter Roux – Painting & Drawing — Sky + Ground Contemporary Art #265. Roux will be hosting a cloud painting demo with a Q&A in person or via livestream; 3-4 p.m. Livestream: https://www.instagram.com/peterrouxart/
Join Peter to watch a little cloud magic come together on the canvas. Questions always welcome.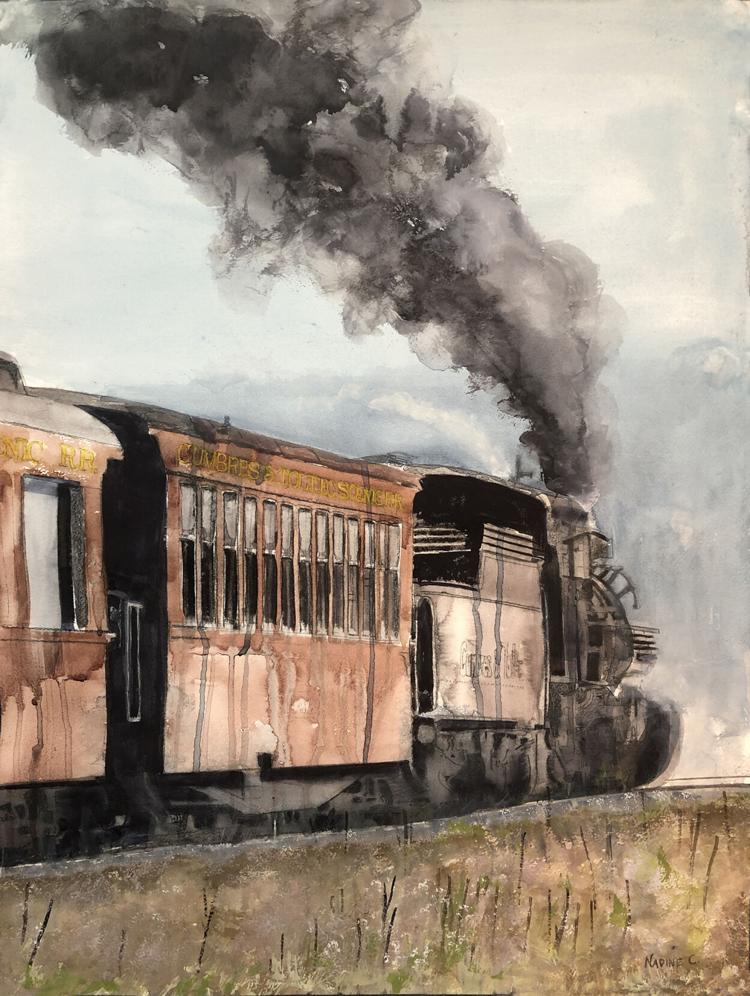 Northlight Studios — 357 Depot Street
Phil Mechanic Studios — 109 Roberts Street
Stephen Lange — Worlds Best Tape Artist — from 9 a.m. to 7 p.m. Lange will be doing magic tricks and conjuring mountains and money out of thin air with light refreshments & possibly adult beverages later on.Langeart.com
Asheville Masters Exhibition in the Front Gallery — 9 a.m. to 7 p.m.A group show curated by RADA Artist — Ken Vallario.