This Fall, Asheville's long-standing Craft Fair of the Southern Highlands is excited to bring interactive and dynamic craft to the heart of downtown at the U.S. Cellular Center.
Opening Friday, Oct. 19 at 10 a.m., the public will have the opportunity to shop and connect with regional makers who have mastered their craft. The three-day fine craft event lasts until Sunday, Oct. 21 at 5 p.m. Cultivating the traditions and legacies of handmade skills, this Fair features juried members of the Southern Highland Craft Guild.
More than 170 booths will line both the concourse and arena level of the U.S. Cellular Center throughout the event. Both contemporary and traditional work in clay, wood, metal, glass, fiber, natural materials, paper, leather, mixed media, and jewelry will be featured.
Members of the Guild undergo a two-step jury process in which their work is evaluated by peers in the industry. Upholding the standards of fine craft through this process is one of the Guild's legacies of curating this industry.
Demonstrating their processes at the Fairs will be the following makers: The Village Potters inviting guests to watch and throw on pottery wheels, as well as some hand-building, Lesley Keeble assembling her mixed media dolls, John Turner applying his raku glazes to pots, Jeffrey Neil warping wood into shaker boxes, and NC ABANA blacksmithing on forges outside the entrance.
Educating the public on the physical elements required to create certain craft is a core value of the Southern Highland Craft Guild. To continue to pass on these traditions, members of the Guild participate and offer these educational opportunities to inspire the next generation of craft artists.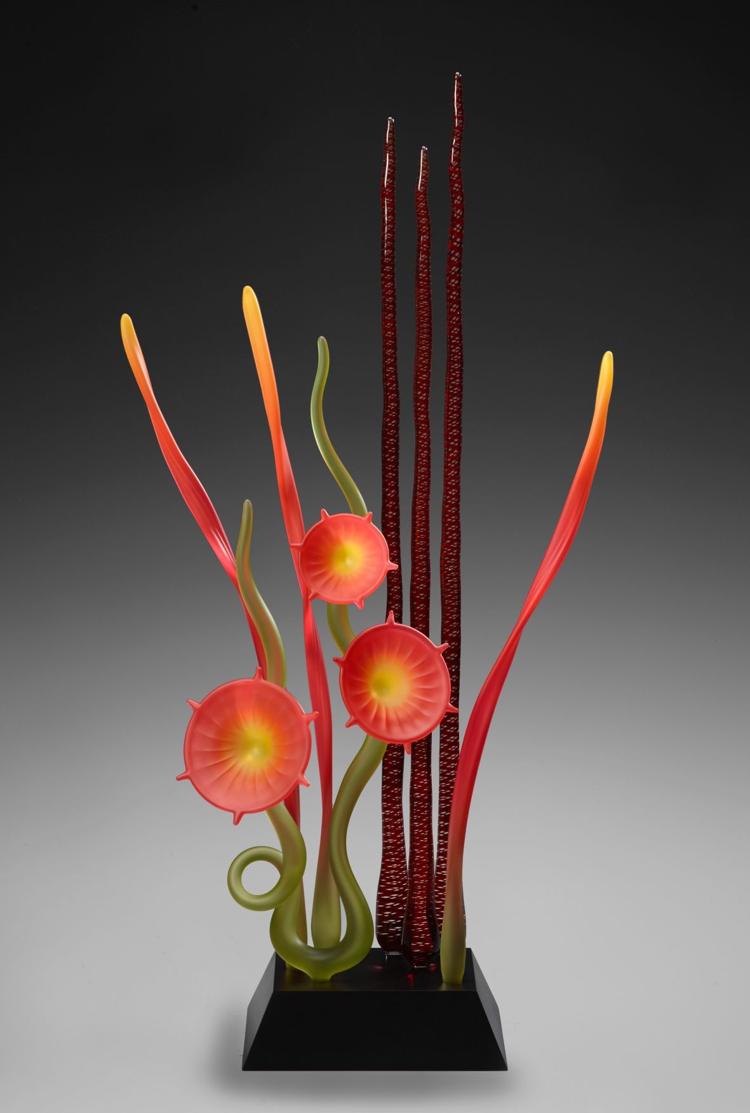 This year's featured maker is woodworker Steve Noggle of Morganton. His one-of-a-kind wood-turned bowls embrace simplicity in form and function, as well as decorative design. Noggle was juried into the Southern Highland Craft Guild in 2004. After receiving a degree in forestry, he landed in the Pacific Northwest as a timber cruiser. Shortly after, he discovered the art of crafting fine furniture. While engineering new designs, Steve began to turn wood on a lathe. Today each of his pieces is spun from a chunk of wet, green wood into a bowl or vessel with a satin finish.  
Each day also provides live entertainment from mountain musicians who continue the traditions of the Craft Fairs since their first days on grassy lawns. Old time musicians to bluegrass bands will perform live on the arena stage daily.
The U.S. Cellular Center was a shift in landscape for this event as it was incepted under canvas tents in 1948 on the grassy lawns of Arrowmont School of Arts & Crafts in Gatlinburg, Tennessee.
Admission is $8, $12 for a weekend pass. Visit www.craftguild.org or call 828-298-7928