Asheville Gallery of Art's June show, "The Wonder of It All," features the works of Anne McLaughlin and Sandra Brugh Moore, whose complementary painting styles capture the magic of experiencing the natural world. The show runs June 1-30 during gallery hours, 11 a.m.-6 p.m. Monday through Saturday and 11 a.m.-4 p.m. Sunday.
When Anne and her husband retired to Spring Creek in Madison County, she said the beauty of the area compelled her to try plein air painting.
"I work primarily in oil and love capturing what I see when I sit by a stream or am out for a hike. I incorporate figures to tell a story, but leave room for the viewer to imagine their own. I am charmed and fascinated by the wonder of it all and love to share that with others."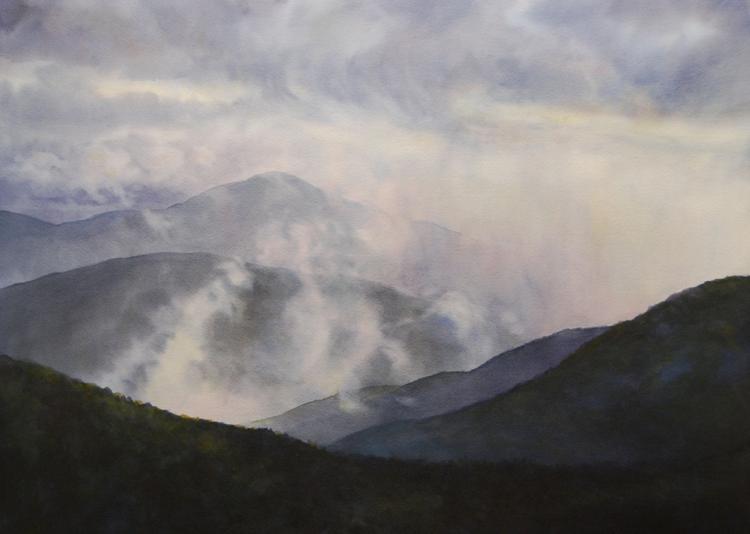 Sandra Brugh Moore believes wonder describes the area where we live. "Being sensitive to the landscape and trying to capture that feeling on paper is my artistic journey. Those special moments in time when the light reveals something extraordinary is why I paint."
Sandra paints with the Asheville Urban Landscape Painters and will be one of the demonstrators this summer.
Call 828-251-5796, visit the gallery website at www.ashevillegallery-of-art.com.