Ann Dunn, artistic and executive director of The Asheville Ballet, Inc., has combined an extensive career in dance with literary pursuits and family life, which collectively have brought great personal reward.
"My five children and 11 grandchildren and my students keep me engaged and alive," she said.
A full-time faculty member at UNC–Asheville, Dunn teaches undergraduate and graduate courses in the medieval and renaissance world, art and religion, along with various courses in Shakespeare.
She also is actively engaged in the direction of her ballet and contemporary dance company, which is preparing for its final production of the season in mid-May at the Diana Wortham Theatre.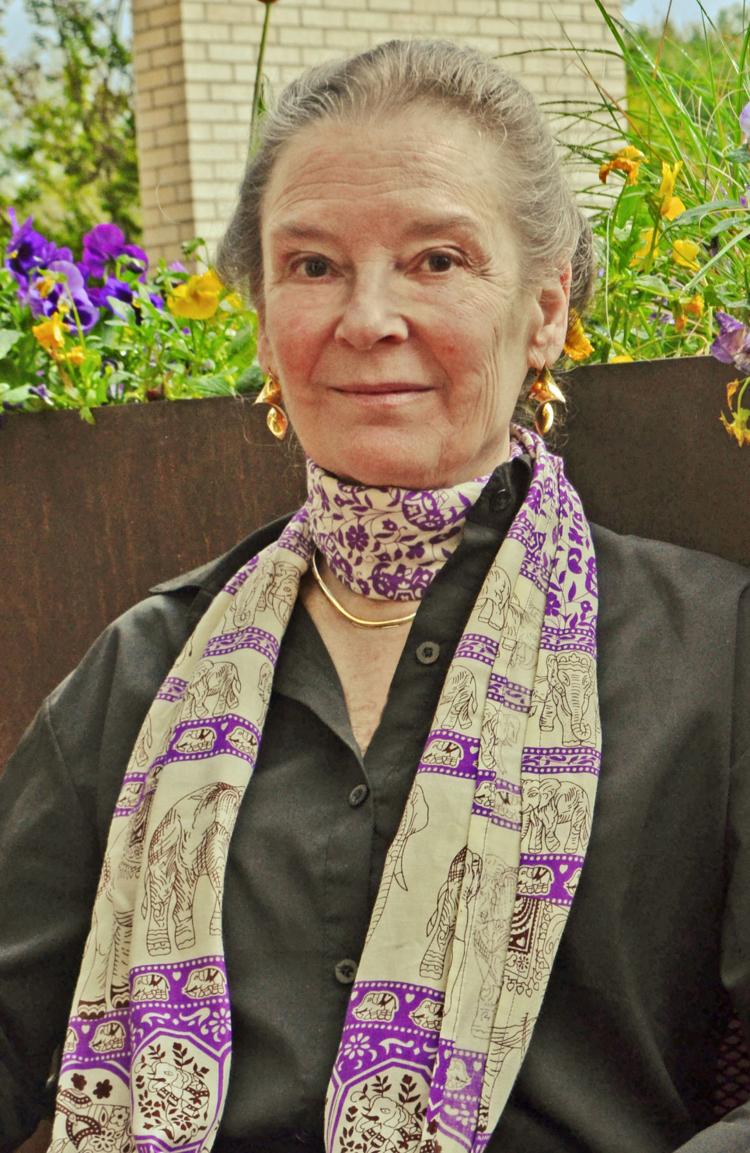 When she is not teaching college classes and managing her dance company and academy of dance, Dunn is engaged in academic research that she presents at conferences. She also has published three volumes of poems, and her fourth book is at the publisher.
A self-described liberal who grew up in the pre-integrated South, Dunn has followed a unique creative path that blends dance with her love of literature. Dunn incorporates her poetry into dance choreography. And many of her performance works are based on literary themes.
As a dance artist, Dunn said she focuses on making statements, rather producing work that is merely technically and aesthetically pleasing.
"I am not interested in technique, but communicating something," she said. "The technique is in service to human experiences and emotions … You use the ballet to communicate something of importance."
Dunn's life as a dancer began when she was five years old and started taking classes.
The daughter of a physicist who was a professor at NC State University during her childhood, Dunn began dancing in Raleigh. After high school graduation, she received a scholarship to the prestigious School of American Ballet at the New York City Ballet.
Branching out to contemporary dance, Dunn also studied with Martha Graham, a pioneer in modern dance who created choreography based on natural body movements performed barefoot in free-flowing costumes.
In her long career as a professional dancer, Dunn has performed in both traditional ballet and modern dance companies. She was principal ballerina with The Hartford Ballet, The American Ballet and American Repertory Ballet. She also performed in the modern dance company of her former husband, Douglas Dunn.
During her dance career, Dunn started her family, often bringing her young children with her to classes and rehearsals.
"In 1980, I picked up my family up and moved to Asheville," Dunn said.
At that time, Dunn said she thought the city was a place with a lot of potential.
She was familiar with Asheville from her travels with her family as a child. Gazing at mountain city from the back seat of a 1949 Plymouth, Dunn said she thought it "most beautiful."
After teaching classes at her home on Montford Avenue for some time, Dunn founded the Asheville Ballet and Contemporary Dance Company and Asheville Academy of Ballet and Contemporary Dance. Hers is North Carolina's oldest professional and non-profit ballet company, Dunn noted.
After deciding to go back to college and study literature some years ago, Dunn obtained bachelors and masters degrees in Literature and Interdisciplinary Studies. Her doctoral work focused on Shakespeare with a minor in Literature of the Italian Renaissance.
In recent years, she has received awards for her literary research articles, which she presents in various locations in the country.
Looking back on her life, Dunn attributes much of her success to luck.
"I'm very fortunate to have been born to two parents who liked the arts and science," she said.
A modern day renaissance woman, Dunn said she "is made most happy by learning, thinking, teaching, choreographing, and by her five children and eleven grandchildren."
Spring into Dance
The Asheville Ballet announces its final production of the 2018-19 Season at the Diana Wortham Theatre, 18 Biltmore Ave., on May 17-18 at 7:30 p.m. The performances will feature local and national guest artists, choreographers and dancers with ranges in styles from classical ballet to contemporary, and in moods from joyful and humorous to thought-provoking.
For information on the event, or on The Asheville Ballet, visit the website at www.ashevilleballet.com or call Artistic Director, Ann Dunn, at 828-215-3728.
Tickets priced from $12 to $40 are available at the Diana Wortham Theatre box office at www.dwtheatre.com or by phone at 828-257-4530.